5 Reasons Why CRM Integration Is Vital for Sales Engagement
Sales engagement is the process of creating and maintaining relationships with potential and current customers. It is a key part of the sales process and helps salesreps to identify and pursue new sales opportunities.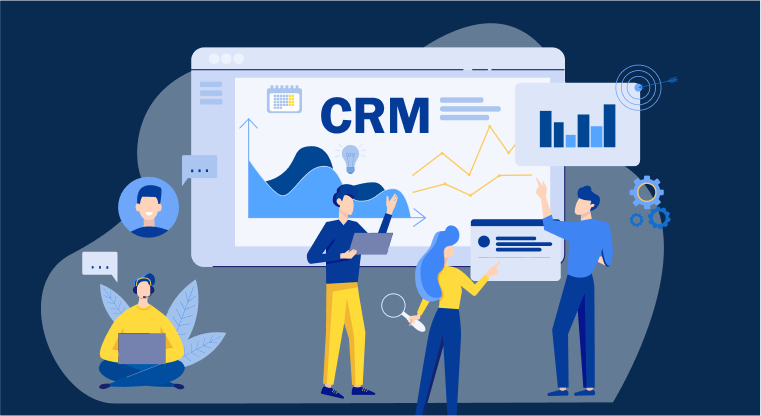 CRM Integration for Sales Engagement
Customer Relationship Management (CRM) software is considered to be at the heart of every growing business, and this is true all across the world. The CRM software market is one of the largest and fastest-growing markets in the world. As technology, the economy, and purchasing habits change, most organizations need to use CRM integartions to get a clear picture of their clients. In the digital world, most businesses understand that they need a way to curate their users' data so they can provide a personalized experience. The decision-makers of most organizations have realized that customer relationships must evolve in order to compete in today's marketplace, and it looks like this is here to stay. If you need more convincing, then we've got just what you need.
Here are five notable reasons why it's important to integrate CRM into your business.
Ready to Generate Sales Qualified Leads (SQL) at Scale using OutReachly? Sign Up 14-Day Trial
1. Improves Lead Management
As its name suggests, CRM improves lead management. Most businesses collect large volumes of information from prospects every day. This information creates a lot of data, and managing it manually is no longer a reasonable option. Also, spreadsheets, files, and documents were highly inefficient ways to keep track of this data. The modern age is here, and businesses no longer have to worry about misplacing their information. Lead management systems allow companies to keep track of contact numbers, addresses, and the pain points of their prospects, as well as compare them to past years. These systems also allow businesses to consolidate, synchronize, and organize valuable data. Moreover, even if a crucial employee leaves the company, anyone in the company can log into the system and access the customer files. Isn't that amazing?
2. Provides Superior Profit Tracking
The CRM integration will certainly be an advantage for the sales engagement and marketing teams, but it also helps streamline the workload of your finance department. The in-built bookkeeping system has the potential to allow you to pull out accurate financial reports in just a few clicks. This will reduce the amount of time that your accountants need to spend on bookkeeping and tracking every penny coming in and going out. This also automates repetitive tasks like applying discounts and shipping charges.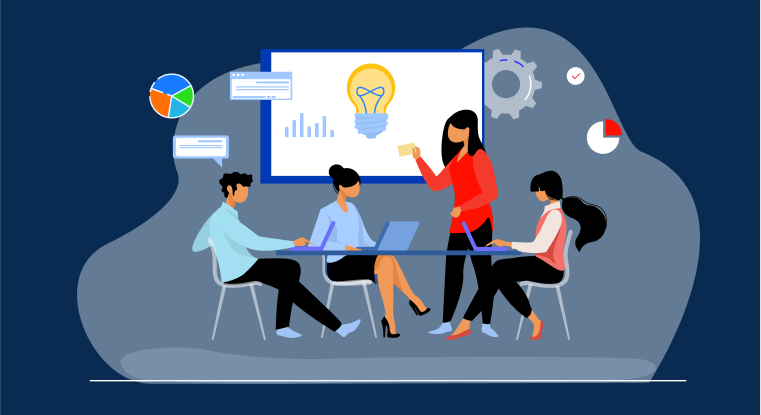 3. Boosts Profit
Do you find it difficult to keep track of every lead and opportunity that comes to your business? With a sales engagement automation software, you will be able to track every potential candidate who initiates contact with you. You can also see if there are any gaps in your sales engagement process and fill those gaps to see a rise in sales engagement. This allows you to trace the process and see where potential prospects are falling off, so you can analyze the problem, strategize, and fix it.
4. Helps with Strategizing Sales
To adapt to this new way of doing business, a change is vital, and so is innovation. To thrive, a business must boost its bottom line by staying on top of trends and adjusting its sales engagement strategy. CRM integration helps businesses collect and analyze data on various types of prospects. This information can help them make better marketing campaigns that reach their target audience.
5. Improves Productivity
For any business, regardless of its size and industry, knowing what to focus on at the right time is essential for success. Customer relationship management allows you to dig deeper into analytics, empowering you to prioritize the tasks and responsibilities of each team member. Integration with a customer relationship management system provides rich information to identify which leads are most likely to result in sales engagement, and even allows instant access to the contact information of prospects.
Conclusion
We hope this blog proves to be useful when it comes to furthering your understanding of why CRM integration is so important for modern businesses. As you can see, it can help improve just about every aspect of our business. Be sure to keep everything you've learned here in mind so that you can maximize your business and serve your prospects better. Use prospect management to keep details of each prospect.
Are you in need of a free lead management tool? OutReachly allows you to connect with potential prospects and build relationships that can lead to sales engagement. It also provides valuable insights into customer behavior, which can help sales representatives improve their engagement strategies for sales. When sales reps want to start a conversation with their target audience in order to convince them to buy something, they use this sort of software. If you are looking for a powerful tool to help you sell more products and services, then OutReachly is the software for you.
What Makes the Best Sales Engagement Software?
#1
Generate SQLs through LinkedIn Bot, dialer, 730M built-in leads database and email finder
#2
Build a perfect sales outreach cadence to engage leads
#3
All-in-One Sales Suite
#4
Social Media Bot Crawler
#6
Real-time Automated Reminders
#8
Smart Prospect Engagement
#9
Unbelievable pricing - the lowest you will ever find
#10
Everything your business needs - 50 apps, 24/5 support and 99.95% uptime
Join the SaaS Revolution
All-in-One Suite of 50 apps

Unbelievable pricing - ₹999/user

24/5 Chat, Phone and Email Support