Key Elements of Sales Automation Software and Its Benefits
Sales Automation provides insights about increased sales, higher customer happiness,& improved data collecting and analysis. Businesses can increase efficiency and effectiveness by automating their sales operations.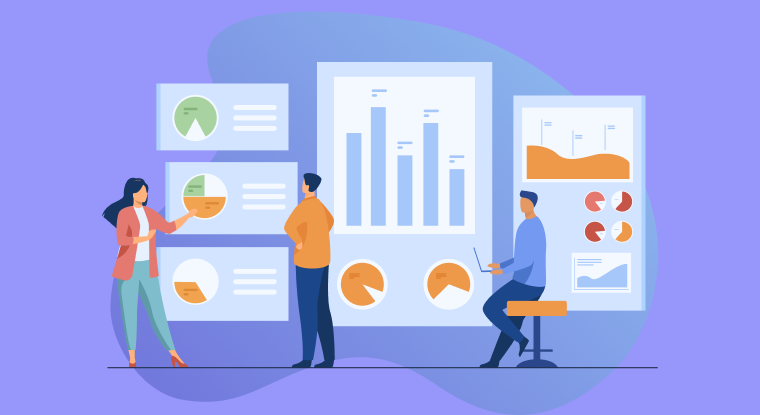 To close a deal, a sales rep spends a lot of time understanding a customer's needs. Then the rep makes notes. Next, the rep enters data and follows up. To keep track of all those prospects and customers, businesses need automation. After all, this is the age of technology. If you are looking for help with sales automation, this blog will help you with what you need to know.
Sales automation is a process that helps businesses track and manage leads, appointments, and sales. That's why it is referred to as sales automation software. It is also a managing lead solution that helps sales teams win more deals and close more sales.
How Does Sales Automation Work?
Sales automation software uses artificial intelligence to understand customers' requirements. It records all the customer information and behavior to fulfill the needs of the customers. It also removes manual efforts, which results in better customer service and higher customer satisfaction.
It is a process that has been around for some time and has been helping businesses to stay competitive in the market. Now, with the technology available today, companies can easily automate their sales process. It seems amazing that technology has come this far already.
Key Elements Of The Sales Process and Automation
The sales process is all about understanding the customer, educating them about the product and services, and closing the deal. This process involves identifying the prospects, qualifying the prospects, keeping your leads warm, engaging them with content, and converting them into customers. These are the points that the following software handles.
1. Lead Prioritizing
Lead prioritization is the most important part of the sales process. It is where you filter out the less interested prospects and focus on the ones who are most interested. By prioritizing the leads, you can save time and energy. You will save time by focusing on the most interesting prospects, and you'll be able to focus more energy on the prospects that are most likely to convert into customers.
2. Emailing
Emailing is when you email the leads a newsletter, a white paper, a success story, or a survey. You can also use email to follow up and send reminders. When used at the right time and in the right way, emailing can be an effective tool in the sales process.
3. Sales Appointment Scheduling
Sales appointment scheduling is when you have already qualified your prospects to be sales-ready and scheduled an appointment to meet. The purpose of a meeting is to educate, list benefits, and close the deal.
4. Lead Conversion
A lead is a destination. The job of a sales rep is to convert that destination into a customer. A person who has filled out a form or made an inquiry is a lead.
5. Sales Follow Up
A sales follow up is when you are following up after the meeting. You can try to convert the lead into a customer using an effective sales follow up startegy.
6. Sales Management and Reporting
Sales management and reporting tell you what needs to be done, who is doing it, and how the work is progressing. Sales automation is a broader term that involves all of the above mentioned elements.
7. Lead Management
A lead management process shows how you keep your sales leads warm and engaged, so you can close more leads and generate more sales. It also makes it easier for sales reps to follow up with leads and for more leads to convert into customers.
8. Sales Data Visibility
Lead management and reporting help you understand where your sales are coming from and where customers convert from. It is a useful tool for sales management and sales reporting.
9. Sales Workflow Automation
Everything that you do is a workflow, and it's smart to automate the process. A workflow is a set of actions that occur in a sequence to achieve a particular goal. It can be manual or automated.
Automating the sales workflow helps you save time and effort because you are using technology to minimize human error. It is also easy to manage, as you can use reports and data to help you monitor the progress of the sales reps.
10. Lead Scoring
Lead Scoring is a useful tool that helps sales reps know where a lead is at in the sales process. It helps them know right away whether the lead is sales ready, a warm lead, or a cold lead. A sales tracking software can helps you keep track of important leads.
Ready to Generate Sales Qualified Leads (SQL) at Scale using OutReachly? Sign Up 14-Day Trial
How Does Sales Automation Benefits Businesses?
If you are a business owner, you are probably wondering how sales automation benefits your business. Below, you will learn why it will be a good idea to invest in sales automation.
1. Enhances Efficiency, Performance, and Productivity
The software helps sales reps to identify and qualify prospects, build relationships, and make sales ready appointments. It also enables them to realize the full potential of team efforts and helps them to achieve their goals.
2. Eliminates Manual Effort
The software helps business to automate their sales process and eliminate the need for manual entry and effort.
3. Helps Businesses Stay Competitive
The software helps companies to keep track of customers, prospects, and their activities. It also highlights opportunities and monitors competition. It also enables companies to win more deals and capture qualified leads.
4. Ensues Speedier and More Accurate Sales Processes
The software helps sales representatives to complete the sales process within the given timeframe. It also ensures that there are no mistakes that might cost the business dearly.
5. Increases Consistency of Data
Every company has a lot of data that needs to be collected and stored. With software, there is the consistency of data and accuracy.
6. Helps Improve Closings
The software helps multiple sales reps to work together and achieve more deals. It also allows the sales reps to close more deals.
7. Improves Overall Customer Service
The automated sales process with software helps sales reps to understand their customers and meet their needs. It also educates its customers about the product and services.
8. Ensures Better Reporting
There are easy and fast reports and analyses. With the software, managing leads and closing deals becomes easier.
9. Helps Business Gain Insight into the Sales Process
Insights into the sales process are provided, which helps businesses to identify what they need to do to improve the sales process.
10. Helps Companies Handle Their Customers Better
Sales reps are able to handle their customers well because the software helps to identify their needs and provide the correct solution.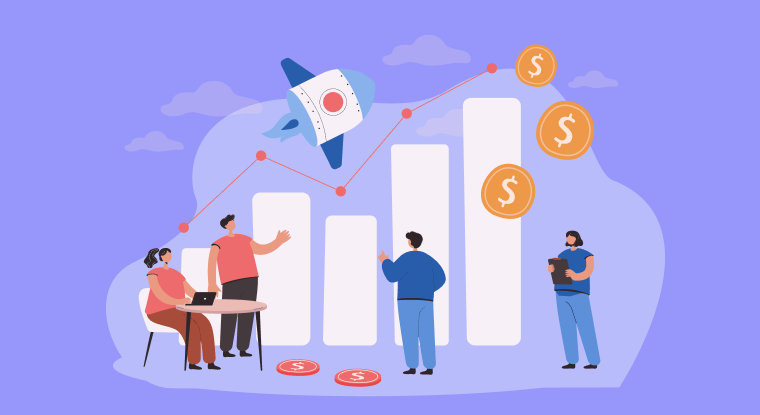 Setting Your Business Up for Sales Automation
Sales automation is the key to a high-quality sales process. The sales process is an important part of the overall business process. If you are looking to upgrade your sales process, you should begin with a good sales automation software. Here are a few tips on how to set it up.
1. Find a Software Platform
To automate your sales process, you will need a software platform. Your choice of software should be based on how well it can help you in the sales process.
2. Set Up the Sales Process
With automation, you will get more sales leads, and with proper management, you can get more customers to buy more products and services. Be sure to set up the sales process which will help you achieve your sales goal.
3. Create a Winning Team
For automation to be effective, you will need a motivated and well-trained sales team. The team should be given access to training and coaching to help them take advantage of the benefits of automation.
Finding the Right Sales Engagement Software
To find the right software, you will need to know exactly what type of sales process automation you need. With automation, you will be able to achieve your sales goals and improve your business performance.
Now that you know what sales automation is, how it helps your business, and how you can get it, it's time to find the right software.
1. Get a Clear Picture of Your Needs
Before you decide on your software, it's important to get a clear picture of your needs. You can list your needs on a piece of paper and try to identify which of these needs are critical to your success in sales.
2. Get an Assessment of Your Business
The software you decide to use should be in line with how your business functions. If you are going to build a custom solution, then you need to have a clear picture of how your business runs and operates.
3. Get into the Details
Identify the features you would like to have, the contracts you like, and the price you are willing to pay for the software. You should also check the reputation of the software's vendor.
Conclusion
Sales automation is a powerful tool that can help you achieve and surpass your sales goals. The software helps you automate your sales and marketing processes, which means you can accomplish more with fewer resources.
With sales automation software , you are able to eliminate the manual errors that might occur in your sales process. You can also manage and monitor your sales team's progress from one place.
Automate the Prospect engagement process with OutReachly. Engage and convert prospects into leads using this handy sales engagement software today.'
What Makes the Best Sales Engagement Software?
#1
Generate SQLs through LinkedIn Bot, dialer, 730M built-in leads database and email finder
#2
Build a perfect sales outreach cadence to engage leads
#3
All-in-One Sales Suite
#4
Social Media Bot Crawler
#6
Real-time Automated Reminders
#8
Smart Prospect Engagement
#9
Unbelievable pricing - the lowest you will ever find
#10
Everything your business needs - 50 apps, 24/5 support and 99.95% uptime
Join the SaaS Revolution
All-in-One Suite of 50 apps

Unbelievable pricing - ₹999/user

24/5 Chat, Phone and Email Support