A Brief into the Functions of SDR Software
Throughout the process of a sale, the salesperson and the prospective client will have repeated interactions. Businesses refer to these interactions as sales engagement, which may occur over emails, phone calls, and exchanges on social media platforms.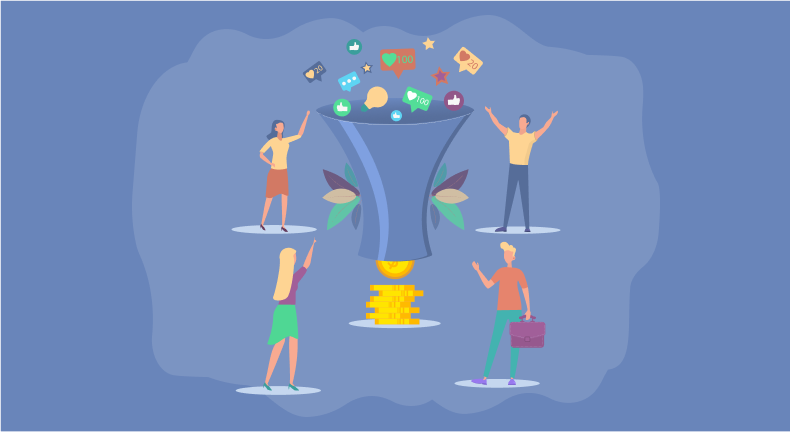 However, sales engagement is not easy as it consists of many elements, from finding sales qualified leads to the interactions and, finally, through closing and post-sales. The process can get messy; if not done correctly, you will find gaps in your strategy and zero data to gauge.
This is why sales engagement platform or SDR software are helpful to many businesses. This software is used to garner sales activity data, optimize it, and register it in your business' CRM. This data will allow you to boost your sales, create more leads and increase your organization's productivity.
Functions of a SDR Software
There are various SDR software that exists, and each has its own capabilities. However, the following are the most common functions that are shared among sales engagement software.
Automated Communication
With a sales engagement software, you no longer have to send each email manually to your potential or current customers. Instead, you can set it up so that the SDR software automatically sends these emails at a specific schedule.
Aside from just sending emails, you can even schedule automated sales follow-up via calls with your customers. This makes the process more efficient as you do not have to do all this manual work yourself. A personal phone call may still be required now and then, but an SDR will lighten the burden for you.
Optimized Sales Data
The primary purpose of most sales engagement software in SDR software is to optimize data from each sales activity. It will then, later on, optimize and categorize these activities before registering them to your CRM.
The purpose of SDR software is not only to have the sales data available but to track the activity and to use this data to improve sales strategy and engagement. It also helps keep the data organized for easier access to the business, making it more convenient.
Enhanced Sales Strategies
Sales engagement software in SDR software also helps with creating better sales strategies. With how the software performs sales tracking, it allows you to identify what works and what does not work when trying to make sales.
You don't have to worry too much about chasing the wrong leads or opening the sales funnel for the wrong people. Because of the data made available by the sales engagement platform, you will always be targeting the right leads with the best strategies possible.
Touchpoints That Fully Utilize SDR Software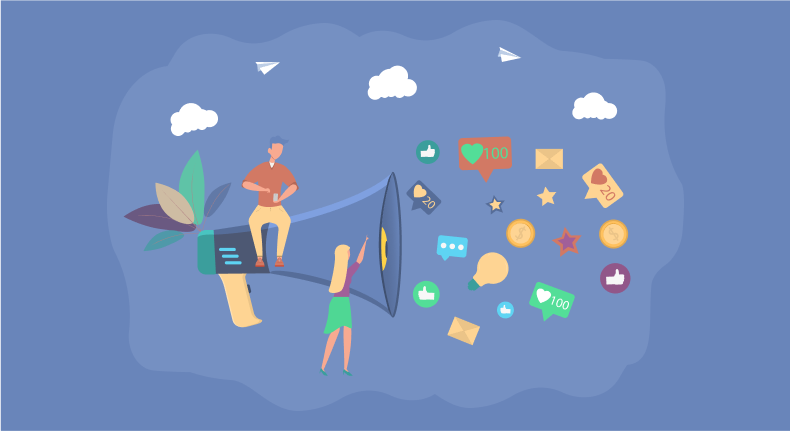 While you may use the sales engagement software throughout the entire process, this software can be more useful in some touchpoints than others. Below are specific touchpoints in which you can fully utilize your SDR software.
Prospecting
Prospecting has been made easier with people being more available on their phones, where they can not only take calls, but also check emails and access platforms like LinkedIn. With a sales engagement software, you can have multi-channel communication available to you, saving you the time of going on each platform manually.
By doing this, you save time on having to find potential customers. Instead, you can craft better copies and messages to make each connection more meaningful than before.
Qualifying
Just because you found prospective leads in SDR software does not mean that all of them are your ideal target. Instead, you will have to go through the list of leads and filter them out by organizing them and identifying which ones qualify as your customers.
If you are getting a prospective list of hundreds of people each day, going through the list manually could take you hours. With an SDR software, however, you can make it easier for you by having a lead scoring system. This allows you to identify which leads to prioritize and identify the qualifying prospective leads.
Once you have qualified the leads, it does not end there. You will need to maintain contact to keep them engaged. Most sales engagement platforms also make this function available, allowing you to send follow-up emails and maintain communication.
Post-Sale
Many businesses often neglect the post-sale contacts with their current customers. They focus on generating new leads, which makes sense because most sales come from this aspect. However, this leads to current customers being poorly treated, and before you know it, these customers are gone.
Use the automated communication tools provided by a SDR software to keep in touch with existing clients. SDR software will make them feel valued and cared for, encouraging them to keep the relationship with your business. Boost your lead generation with Outreachly today! Sign Up 14-Day Trial
Conclusion
Sales engagement software in SDR software has many functions that can help you in the sales process. SDR software can make specific processes more efficient for you. From prospecting to qualifying leads, from creating sales strategies to post-sale engagement, you will find a lot of use for your SDR software. You can improve sales, reduce costs, and keep your customers happy with the right sales engagement software.
Are you seeking an SDR software to improve your sales engagement strategies? Look no further because Outreachly is here for you. With Outreachly, you engage with your prospects and turn them into customers. Contact us to learn more about our services.
What Makes the Best Sales Engagement Software?
#1
Generate SQLs through LinkedIn Bot, dialer, 730M built-in leads database and email finder
#2
Build a perfect sales outreach cadence to engage leads
#3
All-in-One Sales Suite
#4
Social Media Bot Crawler
#6
Real-time Automated Reminders
#8
Smart Prospect Engagement
#9
Unbelievable pricing - the lowest you will ever find
#10
Everything your business needs - 50 apps, 24/5 support and 99.95% uptime
Join the SaaS Revolution
All-in-One Suite of 50 apps

Unbelievable pricing - ₹999/user

24/5 Chat, Phone and Email Support