5 Best Lead Management Software For Startups Today
A group of techniques, software applications, used and operational procedures, and processes are referred to as lead management software or customer acquisition management applications and are used to bring in new customers for a company. Small and large enterprises and sdr sales teams alike need lead management tools, which have developed to meet this demand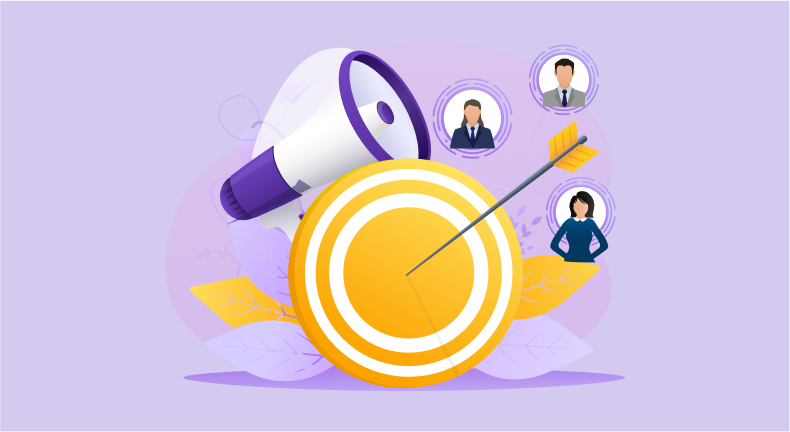 For collecting and maintaining the client database and sales leads, all organizations need simple solutions. The Top Lead Management Tools on the Market, Their Features, and Comparison are discussed in this post.
What is a Lead Management Software?
Your products and services have both direct and indirect customers and hence you may need lead management software in pirticular. Businesses first reach out to their most valued and convertible direct consumers. We classify convertibles as hot leads.
The whole point of lead tracking is to identify or stage the lead's level of interest in your product or service. A staggering 65% of firms say that generating traffic and leads is their top marketing issue and challenge, according to a Hubspot poll.
Features of the Best Lead Management Software
The various characteristics of lead management tools are given below
Businesses: collect data through a range of marketing channels, including Facebook, Twitter, websites, chat rooms, blogs, email campaigns, contests, research & survey tools, polls, and other offline techniques especially with inside sales representatives.

Data management: To make data available, several channels must create data that must be collected, sorted, tagged, structured, filtered, source identified, and de-duplicated. Effective management of the contact and its history is necessary for delivering quotes, email marketing, social media integration, etc.

Work allocation and task management: For each inquiry, the leads that are received mostly require quick action. Nearly as essential as ingesting fresh food with a short shelf life is the timely acts of passing leads and moving them to a new level.

Response to Leads: The future of a lead is sometimes determined by the freshness of the lead and the quick/immediate response to it.

Scheduling and Monitoring Leads: It is possible to schedule the necessary actions for a specified time and date and to monitor their progress. The team plans the day and manages the spares from micromanaging thanks to system monitoring. Scheduling is calendar integration, and it may be used to schedule one-on-one meetings, call follow-ups, action items that need to be taken, pending tasks, and much more.

Acquaintance: The majority of us are aware that dictator-style one-sided communication is outdated. We are dealing with individuals who have preferences and choices. Once you make an attempt to connect with the lead, it is possible to learn.

Communication: When handled effectively, lead management can help us determine the best strategy and timing for approaching a lead at a certain stage. The right interaction is created by understanding what to do when the action is occurring.

Process automation: This enables you to communicate with prospects more quickly and keep in touch with them. Due to the team's quick actions, there is less possibility of the lead slipping away. Automation rolls the ball faster while also saving time and labor.

Sales Funnel: The activities are eventually directed toward generating sales and having leads become clients. The company is competing with its rivals for customers, and lead conversion is impacted by resource usage, tool use, and time management. For businesses, time saved is equivalent to money, therefore clever lead assessment and filtering techniques help build robust sales funnels.

Sales Activities: The lead management system has the ability to do sales activities such as the creation of invoices, payment schedules, payment reminders, and receipts after the presales.

In-depth Analysis: The level of lead automation, assignment, priority, activity planning, tracking, etc. is examined in detail by organizations using lead management software. It is a strong feature that makes it possible to compute acquisition rates, lead times, interest drops, exit points, conversion costs, returns on investments, closure ratios, and many other metrics.

Reports: Reports assist in determining the behavioral patterns that produce the intended outcomes and in assessing the efforts-to-returns ratio on high-quality leads. Companies can take the lead in the race thanks to performance measurement, management, and improvement that optimize efficacy.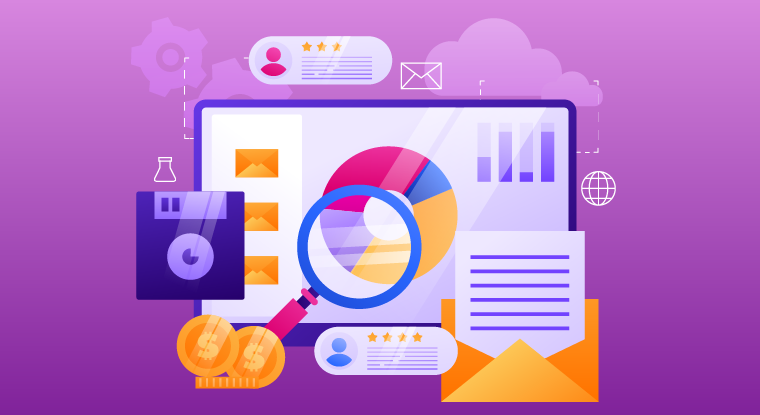 Best Lead Management Software For Startups
Check out the top lead management software that you can use for your startup and achieve rapid growth that is going to greatly ease the stress on all outbound call centers and various sales teams.
1. Outreachly
500apps created Outreachly, a lead management software. It has a well-organized set of tools to manage prospect research and keep tabs on phone calls, emails, and social media interactions. For bulk lead generation, it employs intelligent bots. Outreachly provides every cutting-edge tool, including a dialer, AI writer, scheduler, task manager, and email tracking.
Outreachly is a part of 500apps' All-in-One infinity suite that offers 50 apps that helps you optimize your business end-to-end. free trial of 14 days.and costs $14.99 per user per month thereafter.
Strengths:
Create Task Cadences

Unlimited contacts, accounts, and automated workflows

Real-time Notifications

Harvest leads in bulk from LinkedIn and Google for your SDRs

200+ integrations

Highly cost effective
Weaknesses:
Newly developed application, some features are still in beta.
2. Zoho
Zoho CRM may be the best option if you're searching for a feature-rich platform that is still reasonably priced. One of Zoho's 30 solutions for small businesses is Zoho CRM. The company's inclusion on our list of the top lead tracking systems is thus not surprising. Businesses that currently use Zoho's other products, such as Zoho Books or Zoho Projects, will find Zoho CRM to be very useful.
Along with four paid options, Zoho also provides a free bundle. Standard reporting, team communication, customer support, and fundamental sales automation are all included in the free package, which supports three users. Choose from the Standard, Professional, or Enterprise packages if you require more comprehensive functionality.
Strengths:
thorough reporting

smartphone options for digitizing and storing business cards
Weaknesses:
complex characteristics that can be customized

just a limited number of email services are integrated
3. Salesforce
Salesforce essentially established lead tracking as it is one of the most well-known lead tracking applications.
Advanced capabilities and a vast range of customization possibilities are available in Salesforce. You can input basic details, schedule tasks, view contact histories, and browse attachments for each contact on your list.
Additionally, business owners can see clearly how their workforce is doing as well as the status of both ongoing and completed activities auto dialer softwares help in reaching ou to the customers. Employees may access the app from anywhere in the world because it is an all-in-one Cloud-based solution, which boosts overall productivity.
Salesforce offers four different packages to meet various company needs. For small sales teams that want to get started right away and scale as they get bigger, Salesforce Essentials ($25 per user per month), which is its cheapest version, is the ideal choice. Up to five users can use this package's basic sales and marketing services. Customers of Salesforce Essentials will also get three months of Google Cloud's G Suite free of charge.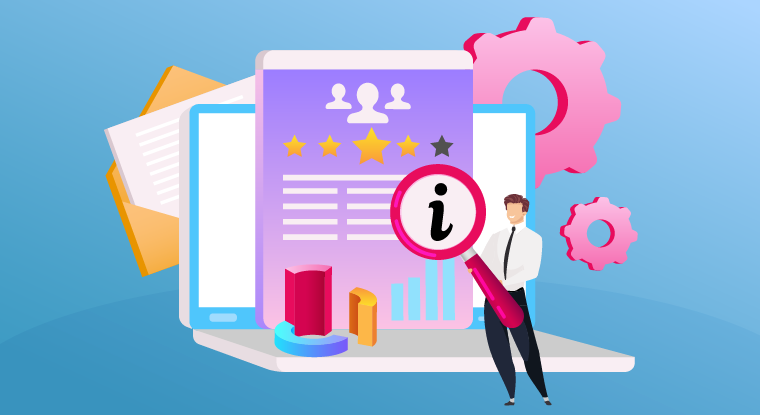 Social collaboration, upselling, limitless training, and other features are all included with Lightning Professional ($75 per user each month). Collaboration on predictions, API connectors, team selling, real-time sales data, and workflow automation are just a few of the features offered by Lightning Enterprise ($150 per person each month).
If Salesforce hasn't won you over, take advantage of its complimentary 30-day trial.
Strengths:
Effortless workflow

Integration of a third party

ROI estimator
Weaknesses:
Exorbitant costs for small firms

Lower-functioning bundle

intricate operation
4. Quick Base
Intuit developed Quick Base in addition to a plethora of financial tools for small businesses. On the other hand, Intuit sold Quick Base to a private equity company in 2016. Quick Base makes it simple to increase team productivity by making sure that nothing is overlooked. For allocated tasks and deadlines, sales teams can configure automated alerts, reminders, and notifications. Additionally, QuickBooks provides desktop users with options as well as online payment integration for websites.
Premier, Platform, and Enterprise are the three major product options provided by Quick Base. Customizable roles, role-based home pages, sophisticated workflow automation, and case-based product support are included in the Premier package. The Platform package includes all capabilities found in Premier along with corporate directory integration, unique branding, IP filtering, and other features. The robust Enterprise package offers a personalized strategy and the greatest degree of freedom.
Need more assistance getting going? Use the 30-day free trial period. And to learn more about Quick Base, select from live support, webinars, discussion forums, and video tutorials.
Strengths:
vast assistance

quick and simple use

dashboards for each role
Weaknesses:
costly packages

difficult operation

Some apps have additional fees.
5. Apptivo
Apptivo is a fantastic option for any business, especially small enterprises on a budget because it is a highly cost yet still extensively functional lead management software. Reminders for tasks, G Suite integration, and sales automation—including lead list management—are all included in the Starter plan's free version.
Bring in new customers for a company with lead management software Sign Up Free trial of 14 days
Also available to you are its knowledge base and instructional videos. When you select the free plan, customer service is sadly only available during regular business hours.
You can get 24/5 support, IMAP email, reports, 3 GB of storage per user, web-to-lead capture, third-party integration, role-based security, and a lot more with the Premium plan ($8 per person per month). A $20 per user per month upgrade to the Ultimate plan gives you access to more apps, more storage, and more API queries. Upgrade to its Enterprise plan for a certain charge if you require a personal account manager. Register for a 30-day free trial to give Apptivo a test run.
Despite not being as sophisticated as some other lead tracking apps, Apptivo nevertheless gives sales teams a fundamental and useful set of capabilities for managing leads from small businesses. Apptivo dramatically reduces sales expenses, resulting in a strong ROI.
Strengths:
Reasonable prices

Significant modifications

Integrations with online stores
Weaknesses:
few integrations with outside parties

Basic characteristics
Conclusion
Our choice for the finest lead tracking platform for companies is Outreachly, to sum it up. It not only has a large range of functions and is reasonably priced, but it is also quite configurable. But of course, various companies have different needs. In order to select the app that is perfect for you and your business, shop around. Try one of our favorite lead tracking applications if you're sick of using an outdated spreadsheet.
What Makes the Best Sales Engagement Software?
#1
Generate SQLs through LinkedIn Bot, dialer, 730M built-in leads database and email finder
#2
Build a perfect sales outreach cadence to engage leads
#3
All-in-One Sales Suite
#4
Social Media Bot Crawler
#6
Real-time Automated Reminders
#8
Smart Prospect Engagement
#9
Unbelievable pricing - the lowest you will ever find
#10
Everything your business needs - 50 apps, 24/5 support and 99.95% uptime
Join the SaaS Revolution
All-in-One Suite of 50 apps

Unbelievable pricing - ₹999/user

24/5 Chat, Phone and Email Support