How to Generate Sales Qualified Leads using Lead Management
A lead is a prospect that demonstrates an active interest in a company's product or service. In other words, it's a potential customer. Lead management is a process of identifying, tracking and nurturing leads. The objective is to convert the leads into paying customers.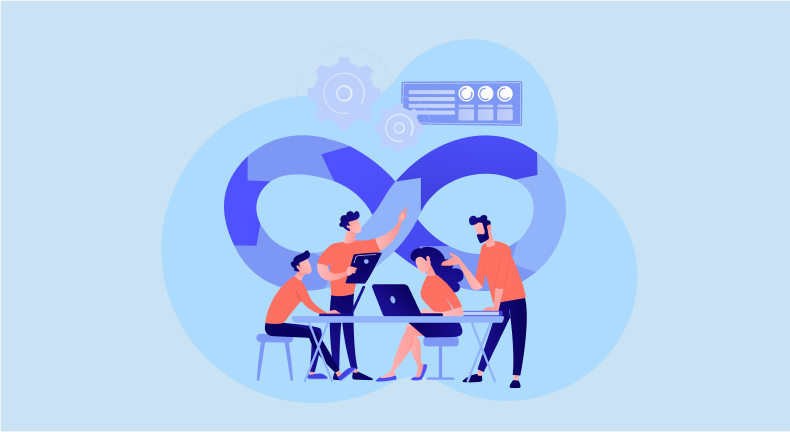 Lead management is following up on these leads until they turn into paying customers. The following chart explains the various stages of the lead management process. If you don't nurture your leads, you can't expect to see a positive return on investment (ROI) in your marketing efforts.
Lead Management for Sales Qualified Leads
Lead management tool helps companies to manage their qualified leads more effectively. It's a software application that helps manage leads generated by different marketing campaigns.
Companies mainly use lead management software to automate the entire lead nurturing process. You don't want to manage your qualified leads manually, do you? Instead, you want to delegate this tedious task to artificial intelligence (AI) and automation.
Today, let's explore the essential things you need to know to generate sales qualified leads. Here's what you need to know:
Identifying and Targeting Leads
Lead management software helps you manage qualified leads effectively by automating repetitive processes and identifying the right leads for nurturing. This allows you to generate high-quality qualified leads at the right time.
According to a recent survey, the top three pain points that marketers face with lead management are:
Lack of insight into leads with the right decision authority
Difficulty in identifying the correct lead sources and the right leads
Difficulty in measuring campaign effectiveness
So, how do you identify the right qualified leads? How do you know which of your qualified leads will purchase your product or service? The answer lies in lead scoring.
Qualifying Leads—What is the Process of Qualifying Leads?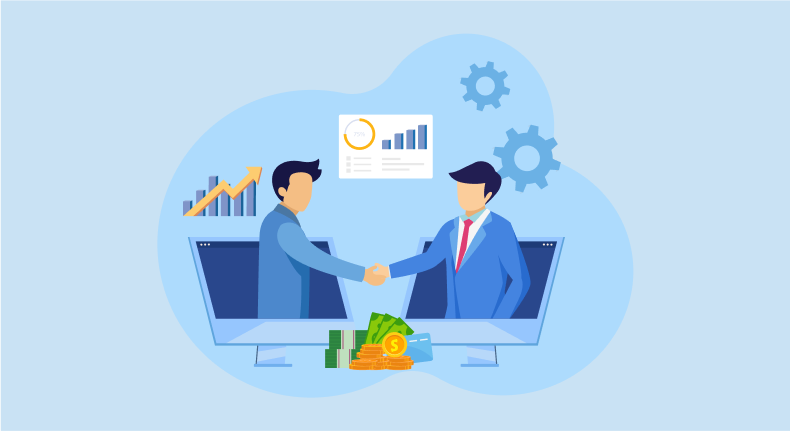 The process of qualified leads starts with lead scoring or lead qualification. This involves assigning a numerical value to a lead based on its likelihood of becoming a customer.
Lead scoring is the process of scoring a lead based on the likelihood of their conversion into customers. This process helps you identify the right qualified leads you need to nurture and take through the sales funnel to make them your customers. The factors that determine the lead score include:
Location
Industry
Company size
Buying authority
Response time to a marketing campaign
Number of marketing touch points
Inbound vs. outbound leads
Based on these factors, every lead is given a score. The higher the score, the more likely the lead will become a paying customer within a certain timeframe. For instance, you can assign a ten score to inbound qualified leads and a two-score to outbound qualified leads. Simply put, inbound sales are more likely to happen than outbound sales.
Converting Leads—What is the Process of Converting Leads?
When you know the right qualified leads and can identify the right decision-makers, you must follow up with the right messages that resonate with them.
You must send them follow-up personalized messages through content marketing, social media, email marketing, and other lead nurturing solutions. Now with AI in play, your lead management workflow is easier than ever. You can identify the appropriate lead nurturing solution based on the lead scoring. Also, if you have established a lead nurturing workflow, the lead management software can help you identify which prospect has the highest chance of becoming a customer.
You can then easily nurture prospects with a lower chance of becoming customers through content marketing and social media.
Lead nurturing is creating customized content for the prospects and sending them relevant offers. The objective is to help a lead warm-up to your sales team and convince them to make a purchase decision.
Analyzing and Improving Lead Management
You can easily delve into sales prospecting when you start using lead management software. You can track the effectiveness of different lead generation campaigns, identify the right qualified leads and focus on the ones with the highest conversion potential.
Lead management software also helps you categorize your qualified leads and identify the decision-makers. This gives you an edge in the market. You can analyze your lead management workflow to determine which channels work best for you. So, you can focus on those channels for better lead generation results.
For instance, if most of your qualified leads are from a particular marketing channel, you can intensify your efforts in that channel. You can also focus on the geographic locations that generate the most lead.
Challenges to Overcome
Unfortunately, lead generation and lead management processes are time-consuming. These processes can be time-consuming, especially for small businesses with limited resources.
It's difficult for small businesses to keep up with the evolving technologies. They often have to adapt to new technologies and change their existing processes and workflows. This can be a time-consuming and challenging process for small businesses.
Lead management software has helped many businesses overcome lead generation and lead management challenges. One of the biggest challenges in today's competitive market is to get qualified leads.
But if you have lead management software, you can track your prospects' activity, identify the right decision-makers, and send personalized messages at the right time.
Nurturing and Scoring Leads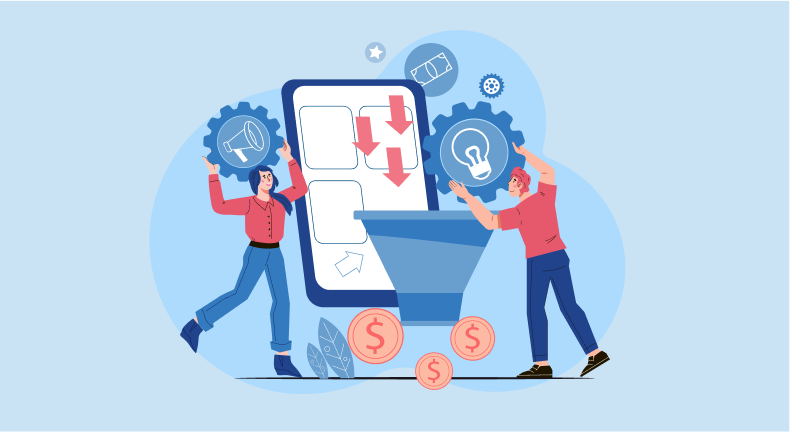 Lead nurturing is a long-term marketing strategy. It's a never-ending process. You start the lead nurturing process before it enters the sales funnel. You need to start with the right qualified leads and nurture them.
This process involves providing valuable content to your prospects to motivate them to make a purchase decision. For example, you can share relevant news, industry trends, business success stories, and case studies. You can also share industry research reports and company news.
You can also share resource guides, white papers, eBooks, and webinars to help them solve their problems. Scoring your leads is another important aspect of lead management. It allows you to identify the right prospects to reach out to. Using a lead scoring model developed by your lead management software, you can identify the right prospects to nurture, and the right offers to send them.
Conclusion
Lead management software helps you to identify and qualify the right qualified leads. It allows you to nurture the qualified leads and track their activity. It helps you to provide prospects with meaningful content.
OutReachly's software helps small businesses to manage the lead generation and lead nurturing process. Using this software, you can track your prospects' activity, identify the right prospects, and send customized offers. Here's your chance to generate more leads with Outreachly! Sign Up 14-Day Trial The lead management software also helps you track your lead generation and nurturing efforts. You can analyze and improve your lead management workflow to identify which marketing channels work for you.
If you're looking for the best sales engagement platforms, you're in the right place! OutReachly is the best prospecting tool to find, nurture, qualify & convert prospects into qualified leads. We can help you get reliable information from various forms of social and build a strong list of prospects! Contact us today to learn more and get started!
What Makes the Best Sales Engagement Software?
#1
Generate SQLs through LinkedIn Bot, dialer, 730M built-in leads database and email finder
#2
Build a perfect sales outreach cadence to engage leads
#3
All-in-One Sales Suite
#4
Social Media Bot Crawler
#6
Real-time Automated Reminders
#8
Smart Prospect Engagement
#9
Unbelievable pricing - the lowest you will ever find
#10
Everything your business needs - 50 apps, 24/5 support and 99.95% uptime
Join the SaaS Revolution
All-in-One Suite of 50 apps

Unbelievable pricing - ₹999/user

24/5 Chat, Phone and Email Support