Top 5 Outbound Call Services to Boost Sales
Outbound call services are essential to enhance your company's sales efforts and provide numerous advantages to your sales team. These services can handle a high volume of outbound and inbound calls, which helps free up time for your sales representatives to focus on more intricate tasks, such as Lead management and deal closures. It is an integral part of a comprehensive sales strategy. Outbound call software can help companies generate new business, build relationships, and achieve revenue goals in a shorter time frame.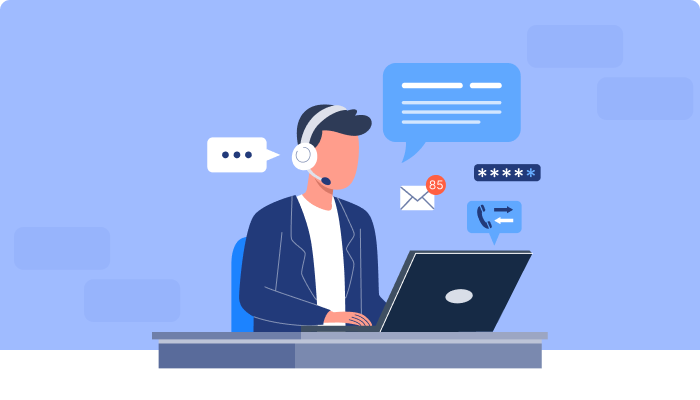 Various outbound call service providers empower organizations with third-party sales teams trained to make calls using a compatible script and sales process. It can improve call quality and conversion rate too. Outbound call services can manage large amounts of customer data that can be leveraged to personalize their outreach campaigns. It improves the overall engagement rate with customers in a more personalized way. This also helps build relationships and generate trust among customers and clients. Besides, by outsourcing outbound call services, companies can drastically reduce the cost of hiring, training, and managing an entire full-fledged sales team. It can enhance their comprehensive sales efforts allowing brands to reach a larger pool of potential customers and drive revenue growth.
Outbound Call: An Overview
The outbound call is a service that enables companies or organizations to make automated or manual phone calls to leads, clients, or potential customers. The process is triggered by a database of contact details of the customer base a particular company intends to follow-up. The data is usually stored in a cloud-based platform or on the provider's servers to enable easy access to information and maintain confidentiality simultaneously.
Once the database is sourced, an automated workflow is designed to suit the requirements of your business. Various software like Outreachly can help generate scripts or a series of pre-recorded messages to communicate with the intended customers. This script includes various information, such as the purpose of the call, the company name, and the desired outcome of the call. The service providers use automated diallers to reach recipients. Once the recipient responds, the call is transferred to a live agent trained to handle sales calls.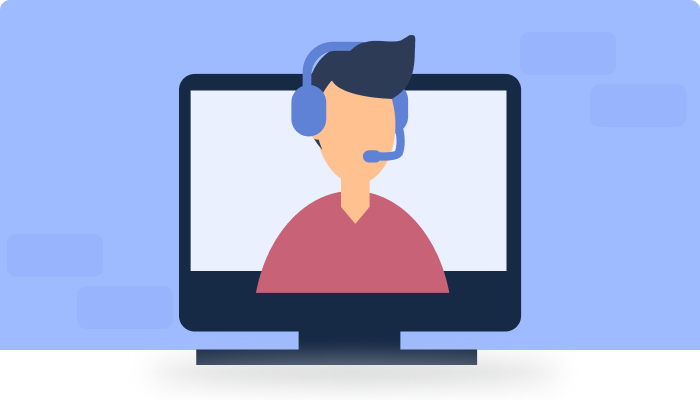 Every single call is recorded and tracked to analyze sales efforts. These reports can be beneficial in measuring the effectiveness of the outreach program. Sales automation tools can save brands lots of time and effort required for conversion and significantly fasten the lead's journey through the sales funnel.
Top 5 Outbound Call Services
Top 5 outbound call services are given below-
OutReachly
The comprehensive sales automation software is a set of powerful tools that enable brands to enhance, automate and streamline their sales efforts. It has prospect management features that enable users to increase customer engagement, nurture warm leads, and attract new customers. Bot crawlers can scrape details of prospects quickly and efficiently from various digital platforms. It has auto-diallers that can play pre-recorded messages, generate calling scripts and assign sequences to calls. It has an intuitive dashboard allowing viewers to see all the required metrics in one place to track their sales efforts.
Get started with the leading Outbound Call Software today! Sign Up 14 Day Trial
Nextiva
The cloud-based call center solution can handle outbound sales efficiently. It offers a simple solution. It is one of the simplest ways to create a call center from scratch. You need not invest in expensive hardware or force your employees to undergo monotonous training sessions. Your sales staff can simply log on to the platform with valid credentials and get started with outbound calls within a few clicks. You can also build a full-fledged call center by leasing a few hardware equipment. The platform also runs an internet-powered calling system to support inbound and outbound communication.
Five Stars Call Centre
It's a great choice if you want an overall approach to establishing a call center. It is a terrific alternative that allows users to outsource the entire outbound call process with a hands-off solution. It has an experienced team of employees ready to take over all your telemarketing needs effortlessly. The lead management platform can actively engage leads and segment them based on various interests and subscriptions. The brand also offers consultation services to help brands devise successful strategies to generate a high conversion rate.
TeleDirect
This sales automation brand is very much similar to five-star. It enables brands to outsource the entire outbound call segment to an experienced set of professionals capable of driving business growth. You only pay for the services that you use. It is an excellent option if you are a start-up and don't intend to invest in a sales team or expensive software.
ClENCE Technologies
The brand has a unique take on outbound sales strategy. It has a people-as-service model wherein you pay for experts that qualify leads on your behalf. The company allows users to build their hand-picked team of professionals to engage and convert generated leads. The team adheres to best market practices and devices a customized plan based on your unique needs and requirements. The company also gives you access to an ROI calculator that lets you predict if their services are with the effort and expense.
Why It Is Important to Have Outbound Call
Outbound sales are the most important component of a lead generation strategy. They enable organizations to work on the generated list of potential buyers proactively. Your sales representative can build relationships with the leads through active sales follow-up practices. It is one of the most used techniques to close business leads. Following are the benefits of having an outbound call strategy in place.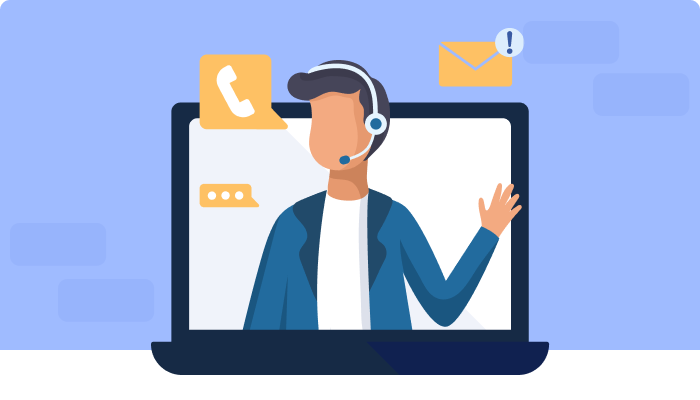 This approach involves follow-up leads protocol defined by automated workflows. It helps reach out to potential audiences through various means of communication like outbound calls, emails, etc. It helps raise brand awareness and develop a positive mindset toward your product or services. Organizations can also leverage technology to educate the audience about a company's best practices and information regarding new offers or product launches.
Companies can better qualify leads and focus their efforts on those most likely to invest in their services. Outbound sales can lead to repeat business and referrals. They can help shorten the sales cycle by enabling brands to engage with potential customers and close deals quickly. Allows brands better control over the sales process. Hence sales reps can play an active role in guiding potential customers toward a purchase.
Conclusion
The outbound call service has a robust set of outbound sales tools that deliver helpful features. They can drastically amplify your sales follow-up efforts, improve customer engagement and satisfaction. This, in turn, leads to favorable publicity and tons of loyal customers. Investing in a quality outbound sales tool contributes towards the overall profits and revenue growth of an organization.
Outbound call centers are the most crucial part of your sales services. They are the front-line managing team of your sales strategy. However, for a smoother calling experience, brands need to invest in quality software like Outreachly. These lead management tools can work with your sales team hand in hand to devise better strategies and attract new customers while engaging with the existing ones. Organizations can integrate this software with various third-party tools or their core system to tap into new areas of the customer base that may not be aware of your services.
What Makes the Best Sales Engagement Software?
#1
Generate SQLs through LinkedIn Bot, dialer, 730M built-in leads database and email finder
#2
Build a perfect sales outreach cadence to engage leads
#3
All-in-One Sales Suite
#4
Social Media Bot Crawler
#6
Real-time Automated Reminders
#8
Smart Prospect Engagement
#9
Unbelievable pricing - the lowest you will ever find
#10
Everything your business needs - 50 apps, 24/5 support and 99.95% uptime
Join the SaaS Revolution
All-in-One Suite of 50 apps

Unbelievable pricing - ₹999/user

24/5 Chat, Phone and Email Support