A Definitive Sales Automation Guide
Sales automation is a process that uses technology to improve the efficiency of sales operations. This can include using software to manage customer data, tracking sales goals and performance.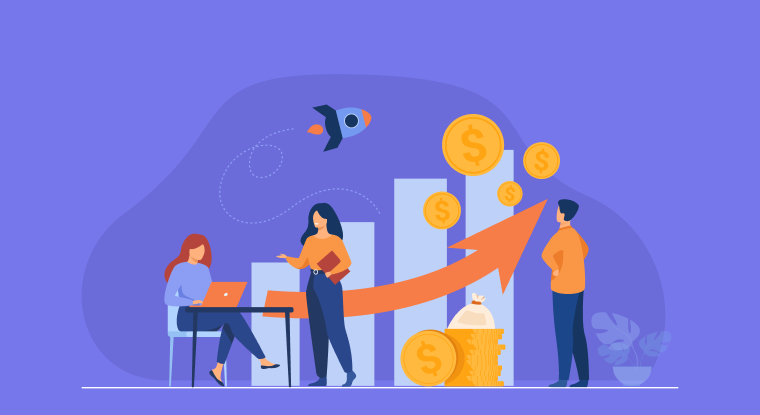 Sales automation is one of the greatest marketing inventions known to man. Its benefits are amazing. The software saves a tremendous amount of time and effort, and it's a win-win experience for you and your customers. Whether you use the software to generate reports, filter your clients for the perfect fit, or generate new leads, it can handle the task.
What Is Sales Automation?
Sales automation software is a tool that allows you to carefully manage your sales pipeline by organizing the prospects you're working with. The software can handle many of the tasks traditionally handled by a sales team member. You can use it to organize leads, track email responses, schedule follow-up emails, and more. The software also helps you see what needs to be done if you are too busy to handle it yourself.
What Does a Sales Automation Software Do?
Automated software frees you from tedious tasks, giving you more time to generate leads and close more sales. The software is designed to minimize the time and effort to contact leads.
Another benefit of a sales automation software is that it ensures you don't forget anything when contacting leads. The potential for sales automation is nearly limitless. Anything from generating reports and contracts to locating the perfect lead in the perfect region is possible.
Some great examples of software automation are:
Email reminders
Pricing
Inventory control
Regular documentation
Standard contracts
Are There Any Risks Involved in Sales Automation?
Sales automation is not perfect. Your sales automation plan does not have to be overly complicated. Automation is a great thing, but it does not mean you are supposed to automate everything.
Your business is your business, and your sales marketing plan is your plan. Make sure there's a bit of you included in it. Add some humanity to your automated emails. This will make certain prospects can relate to your message. If you feel like an outdated robot writing your emails and documents, your prospects will be turned off as fast as a defective lightbulb.
Ready to Generate Sales Qualified Leads (SQL) at Scale using OutReachly? Sign Up 14-Day Trial
What Is Sales Process Automation?
Think of sales process automation as the best automation method for your sales team. This allows them to focus on closing deals and presenting to clients. Automation leaves the sales team to concentrate on making money and selling deals.
The sales process will probably be the most important part of your business plan because it will keep everyone in line. You need a set of rules that everyone follows to understand how things are supposed to work. This will allow you to look at how well the process works and where you can tweak it.
What Is Sales Automation Software?
Another crucial step in your sales automation software is prospect management. It gathers data about your interactions with your customers, such as their names and email addresses. You can also use a account management tool to record the progress in sales or even the questions asked by the chatbot. It's up to you what you want to choose .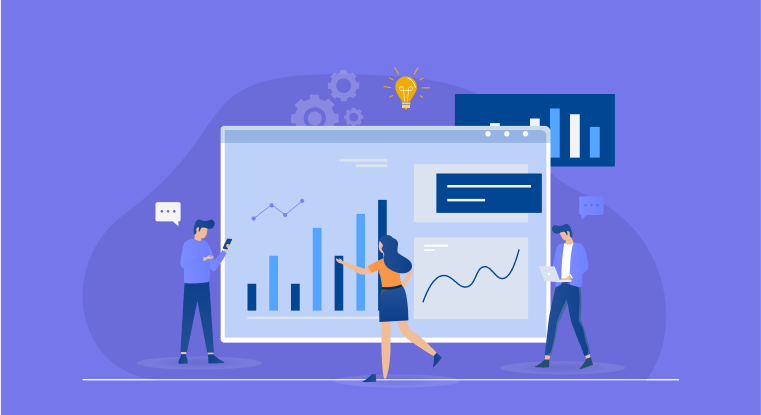 Sales Automation Software for Sales Reps
Your sales reps already have plenty to do to support your sales efforts, such as creating custom reports and filters. Using sales automation can reduce wasteful tasks to focus on what they need. This portion of your sales software allows your reps to create custom reports and filters according to their needs instead of a bunch of fluff they can't use.
Carefully read through the following points to understand the working of sales automation software for sales reps:
Lead Enrichment
Lead Enrichment provides the most crucial information about prospective clients and their businesses. This means gathering information about a company's social media presence, size, and influence. Who a company may be aligned with or partnered with is valuable knowledge. Retrieving data about a company takes time, but the more data you collect about a target, the more effective your sales process will be.
Prospecting
A sales prospecting process includes to find the perfect person or business for a deal, which can be difficult at times. That's when sales automation software comes in handy. It can automate the process of collecting data by using filters. For example, you can set your sales automation software to use custom filters to sort through leads and only send you those matching your criteria. This saves you time because you won't have to inspect every lead individually.
Email Templates
Remember that you need to make each one personal regarding email templates. Don't just send the same message each time. And don't use too many copy/paste. Make it adaptable by writing a few master emails, and then save those as your templates. When you need to send a new message, you can quickly personalize it and send it out in no time.
Sales Email Automation
Say you want to send a series of emails to your prospects, but you want to control when they are sent. You can automate your emails so that they are sent depending on the time of day or even the day of the week. The frequency of the emails can also be automated.
Sales Calls
When you think about a valuable skill that can help improve your sales game, being able to listen and learn from your sales calls might be a good skill to have. Thankfully, some services and platforms do just that.
If you record a sales call, you can listen to it later on, to see what you did right and what you did wrong to secure a sale. You might be able to pick up on any steps that you missed or pick up on action items to improve your sales game.
Contact and Deal Creation
As you learn to set up workflows correctly, you will understand your tool's unique and powerful capabilities. Imagine being able to define things like what a prospect looks at on a page on your website. What content do they access, or which button do they click?
This automated workflow is certainly possible to create. When you define things like your prospect's activity on your site, you can even add that information to a workflow and have a report sent to your email.
Proposals
Allow sales automation software to handle your proposals. Integrate customer relationship management software with other programs that can create quotes and proposals by pulling out any specific information you request. Clients will be impressed with how quickly and professionally their forms are filled out.
Sales Automation for Managers
Sales managers are overworked, and they must do more than their quota of sales calls. They must monitor their team's performance, set up meetings, and do many other tasks. The software can be used to help managers do their job better. The good news is that managers will find that sales automation software is better than the old available software.
Several different programs can help them in different ways. As a manager, you will be able to run reports that show sales numbers, which are valuable information if you are within the striking range of your quota. There are also tools for setting up meetings and analyzing your performance compared to a historical average in your district or city.
Lead Rotation
Your Sales Engagement software can easily capture customer leads. A manager can distribute leads according to geographic regions. For example, an area code could mark a sales rep's territory. This software has many uses, perfect for sales managers looking to distribute recruits.
Reporting
Sales automation allows managers to generate specific reports by setting different criteria and sending them out to a specific group. Sales reps can also use sales automation. Sales automation can easily accomplish this if a sales rep needs to send reports from one person to another, from one group to another, or from one field office to another.
Lead Scoring
Lead scoring helps sales managers at companies fill quotas. Realtors work together to gather information on potential customers via automated data mining. Each customer is given a score based on the intensity of their desire to buy or rent a home. This dramatically helps sales reps determine who to go after and who to let go of. They can generate qualified leads and funnel them into sales pipeline.
How Sales Automation Can Improve Your Business?
One of the best things about sales automation is making your life easier. From the moment a new lead enters the sales process to that lead is closed, you can focus on the important parts of the sales process. You can be more efficient and effective in all areas of your business because you have more time.
Here are the top three ways that sales automation can improve your business:
Focus on Real Leads
Your sales representatives will be able to save a lot of time by using the data that the sales automation software generates. By taking full advantage of the filters built into the platform, managers and representatives will be able to find real leads.
Focusing on the qualified leads will let you know what you can expect from the customer's point of view, along with valuable insights like important likes and dislikes. With this information, you will never have to chase after leads again.
Customize Contract and Document Creation
You'll never have to worry about missing an important document or contract with sales automation software. All of the details can be presented to the customer and explained on the spot. Additionally, terms and conditions can be included with electronic signatures. You can also use reminders to send information to customers, such as timed reminders about any renewal dates.
Learn About the Customers
There is no substitute for knowledge when learning about your customers. Sales automation lets you keep track of your customers and their needs by gathering the data you need to bolster your business. As AI collects more information on customer behavior, it becomes smarter and can make more accurate recommendations. Use AI to determine which customer leads are the top priority or when to approach a potential customer.
Conclusion
Many businesses have found a way to automate many of their daily tasks. This has saved many companies from the stress caused by repetitious manual tasks. Companies can save time and money and become more productive by automating repetitive tasks.
OutReachly sales engagement software enables you to engage and convert prospects into leads. Generate sales-qualified leads at scale, create task cadences, harvest leads in bulk, access unlimited contacts, accounts, and automated workflows, and everything else you need for your sales engagement. If you need an automated sales system, look no further than OutReachly! Access agile and sustainable apps at your fingertips today.
What Makes the Best Sales Engagement Software?
#1
Generate SQLs through LinkedIn Bot, dialer, 730M built-in leads database and email finder
#2
Build a perfect sales outreach cadence to engage leads
#3
All-in-One Sales Suite
#4
Social Media Bot Crawler
#6
Real-time Automated Reminders
#8
Smart Prospect Engagement
#9
Unbelievable pricing - the lowest you will ever find
#10
Everything your business needs - 50 apps, 24/5 support and 99.95% uptime
Join the SaaS Revolution
All-in-One Suite of 50 apps

Unbelievable pricing - ₹999/user

24/5 Chat, Phone and Email Support