SDR Software Benefits in the Modern Business World
An SDR or sales development representative is a person that focuses on prospecting leads, outreach, lead research, and qualification to enhance sales processes. The representatives determine whether the prospects will be good leads in the future. SDRs perform two responsibilities. One, connect with multiple leads frequently. And two, educate and qualify the leads to become loyal customers.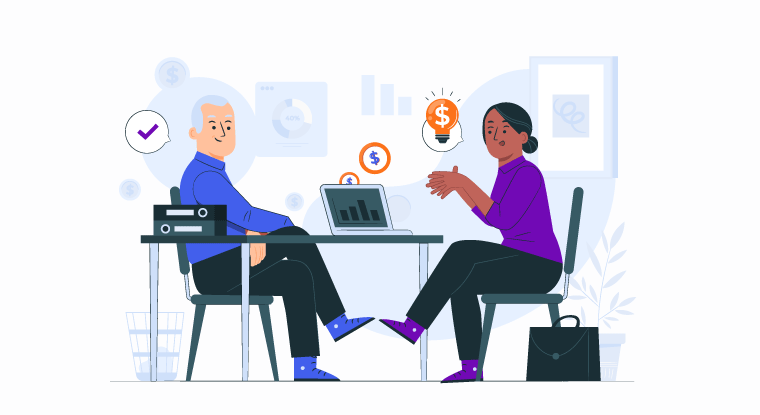 However, lead management is a daunting task, and it is where SDR software comes in handy. The software helps simplify the lives of sales development representatives by taking care of the repetitive, boring tasks and optimizing sales efforts. The process helps the representatives focus on clients instead of administrative work.
SDR software and tools work wonders for sales development representatives because they help them find high-quality data, improve customer management, streamline qualification processes, and engage prospects to convert them into loyal customers.
The software also helps sales teams to track and handle cold calls while automating repetitive tasks. The process allows the team members to focus on lead qualification instead of time-consuming administrative tasks.
Benefits of SDR Software for Sales Representatives
SDR software helps empower sales development representatives and their teams and streamlines their work within organizations. The software helps you find leads, make cold calls, determine client qualifications, and automate audience segmentation.
The right SDR software makes sales development representatives' jobs easy by streamlining external and internal communication, automating sales processes, and reaching client quotas within a stipulated timeline.
The best part about SDR software is that you can integrate it with other tools already in use within the organization and help streamline processes. The software helps gather data-driven insights to ensure an efficient sales process within the organization that helps improve customer experiences.
Modern Business World is More Competitive: Benefits of SDR Software In It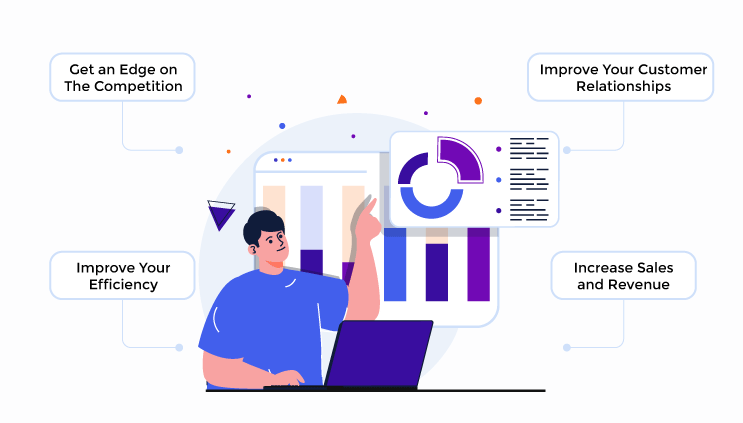 The business landscape has become competitive in current times. So, organizations must find a way to stand out in the face of heightened competition in the marketplace. Business leaders can carve out their space and maintain momentum by refining their products, services, organizational structures, and techniques. SDR software is one of the best ways for modern businesses to stay at the edge of competition and maintain their position in the market. In fact, 48% of the companies working with remote sales use the software.
SDR software helps business organizations track the sales team, improve their performances, increase revenue, and boost sales. Organizations can also build lead lists for sales teams using the software.
Listed below are a few benefits of SDR software in the modern business world:
Get an Edge on the Competition
Sales development representatives require an efficient SDR software or toolkit to perform their roles effectively. The right tools and guidelines can help the representatives understand how to fit things into sales operations, secure deals, chase leads, and earn revenue for the business. Organizations must implement SDR software for an early stage of the business sales pipeline. The process helps with prospect acquisition and sales follow-up on lead qualification and data extraction processes. The software you use will help define your business goals and grant you a competitive edge over other businesses.
SDR software helps improve a team's availability by automating significant processes and helping them handle the sales schedules. The software also supervises and manages marketing and sales efforts and offers your insights to improve sales processes with unique data-driven decisions. The best part about SDR software is that it helps businesses find leads faster. You can use the software to start generating leads with validated contact information. Most SDR software have advanced capabilities and verification features to help businesses generate leads to qualify and segment them into loyal customers.
Improve Your Customer Relationships
SDR software aims to increase an organization's sustainable proven value and customers. The software helps sales representatives filter the collected customer data from previous interactions and move it to a proactive mode of converting them into loyal buyers for the business. SDR software also helps customers reach out to businesses through different communication channels to solve issues and get answers to their queries. It helps improve customer relationships and prevents turnovers by increasing loyalty via efficient communication systems.
Increase Sales and Revenue
SDR software helps your business get more sales and leads with less manual labor. No business can thrive without people in the sales funnel. So, organizations seek help from SDR toolkits to analyze the funnels to make sure everything happens according to their plans. Most SDR software includes custom chatbots and web forms to manage deals and leads round the clock. The software also helps track all communication channels and gives the sales representatives control of the business schedules. Businesses that resort to automated administrative tasks using SDR software can get detailed metrics and insights via customized tools.
Improve Your Efficiency
Sales is not a simple process and require efficient hard work and planning. The sales field requires skills, time, and the best SDR software to enhance businesses. Sales development representatives know the difficulties related to the field and leave no stone unturned in overcoming them and increasing sales to incur profits. Most representatives seek help from SDR software to make businesses efficient and profitable.
SDR software helps sales representatives take care of product and service information to keep the business name reputable. The software prevents you from providing outdated information to customers, which leads to mismanagement within the organization and raises concerns among the customers.
The software helps in efficient product and service information management like updating bulk information, product descriptions, designing paper and online catalogs, CRM integrations, etc. So, your business can improve its efficiency by implementing SDR software within its system.
Summing It Up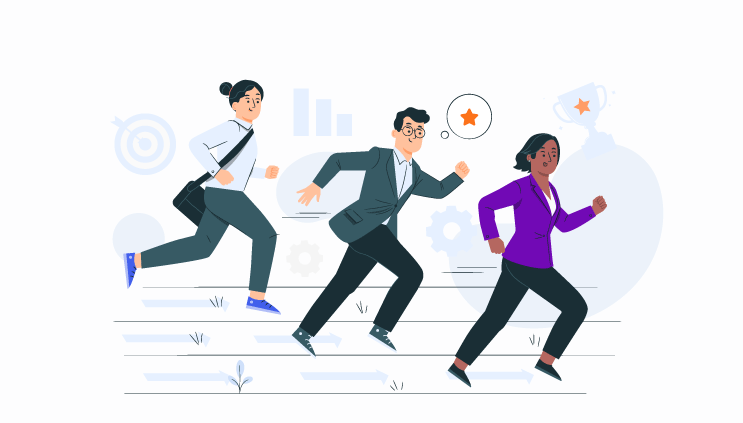 SDR software is the backbone of sales teams for every organization. The software helps streamline sales processes and improves customer experiences to ensure better retention. If you are looking for an efficient sales engagement software for your business, OutReachly by 500apps is your answer. The software helps track and generate sales qualified leads for your business and turn them into loyal customers. You can get real-time notifications, unlimited contacts, workflows, and accounts from a single dashboard using OutReachly software. The software allows you to extract leads from multiple sources using smart bots
What Makes the Best Sales Engagement Software?
#1
Generate SQLs through LinkedIn Bot, dialer, 730M built-in leads database and email finder
#2
Build a perfect sales outreach cadence to engage leads
#3
All-in-One Sales Suite
#4
Social Media Bot Crawler
#6
Real-time Automated Reminders
#8
Smart Prospect Engagement
#9
Unbelievable pricing - the lowest you will ever find
#10
Everything your business needs - 50 apps, 24/5 support and 99.95% uptime
Join the SaaS Revolution
All-in-One Suite of 50 apps

Unbelievable pricing - ₹999/user

24/5 Chat, Phone and Email Support