Top 10 Reasons to Invest in a Sales Prospecting Tool
Sales prospecting services can help you find and connect with potential customers, giving you the best chance to close the sale. We'll customize our approach to fit unique products or services, and target the right individuals with the right message.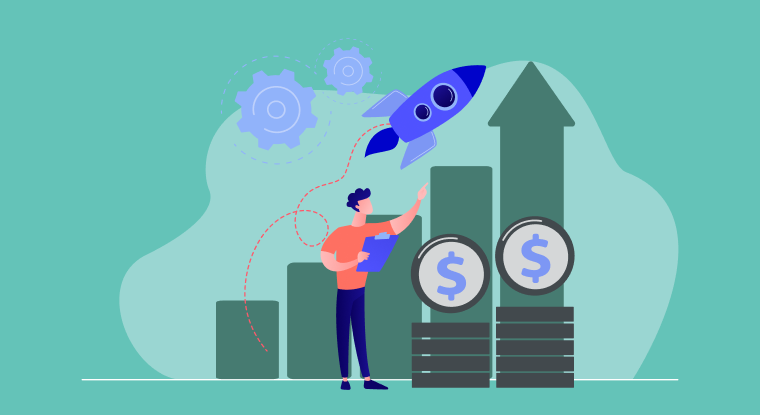 For effective sales prospecting, make sure to capture leads efficiently before moving them through the funnel. Create a prospect database and then engage with them in order to convert them into clients.
Lead Management 101
Here's how lead management can help you improve your lead nurturing and conversion process:
Improve Quality of Work
As a sales rep, you want to make sure that the quality of work is consistently high. One way of ensuring that it is high is to constantly track the time that prospects spend with you.
Using a sales prospecting tool enables you to focus on productivity without straining your employees. You will also be able to develop an effective system to ensure projects are delivered on time.
Have Effective Collaboration
When you are facilitating prospecting, there is a lot of information that needs to be shared. You need to make sure that everyone is on the same page. Engaging all prospects in regular meetings to share and discuss information is one of the ways to do that.
A sales engagement platform can help you make these meetings more effective. They can also help you keep employees connected with the rest of their team.
Enjoy Better Communication
Communicating effectively is vital in any organization. It can be challenging, especially when you are dealing with a large number of prospects. Productivity tools can help you to streamline communication across teams.
Additionally, prospecting tools can also help to improve communication within teams. They can help you to manage the flow of information across different departments. Use our Teams Chat Collaboration Software for efficient channel management.
Enable Remote Work for Employees
If you are looking to have a more agile organization, encourage employees to work remotely. However, some challenges come with developing a remote work strategy. Employees may feel isolated and lack the motivation to work efficiently if they are not monitored.
Automated prospecting tools can help you manage remote workers better. Remote workers can use these tools to engage with their team members. They can also use them to access the information they need to do their job. You can use our Time Tracker Software to boost employee performance and track their timigs.
Allow for Easy Performance Tracking
One of the ways to know whether your prospects are performing or not is by tracking their progress on their individual tasks. Using automation tools will enable you to track their progress daily easily.
The most effective tools are integrated into your everyday work and team management practices. They are easy to use and can integrate seamlessly into existing company systems without investing a lot of time and money.
Ready to Generate Sales Qualified Leads (SQL) at Scale using OutReachly? Sign Up FREE for 10 users
Efficient Reporting of Tasks
The efficiency of your business is dependent on the number of tasks that are getting done on time. Therefore, you should develop an effective reporting process to track progress easily.
Automatic tools should be able to provide you with quick progress reports. You should be able to easily monitor progress, which will help you be better informed of how your business is doing. You can use a kanban board to view all the daily, weekly and monthly tasks in one place and assign work to teammates.
Provide Dashboard and Analytics
All leaders should understand how their business is doing by taking a look at the data. Automation tools should report on essential business data to allow you to take a step back and review progress.
The best prospecting tool should be able to provide you with an at-a-glance view of your business' performance with an intuitive dashboard. It should also be able to deliver insights into your overall business performance.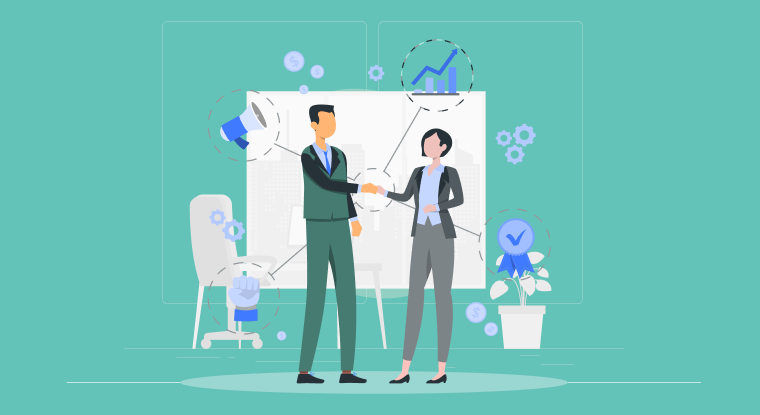 Improve Data Security
All organizations are under significant pressure to protect their sensitive data. It should be able to encrypt sensitive data in transit. It should also be able to help you to manage the information of your employees to ensure that they do not lose confidential data and that it is protected at all times.
Any prospecting tool should be able to help your organization to meet compliance requirements and, at the same time, protect prospect information.
All Data in One Place
You should be able to manage all your business data from one place. Prospecting tools should be able to provide you with a single interface for all your business data.
It should allow you to efficiently view the progress you are making and how your business is performing. Establish streams for easy propect management and interact with each of them on a personal level.
Provide Easy Calendar Management
The best prospecting tools should be able to seamlessly integrate with your sales goals. It should allow you to quickly create tasks for engaging prospects that can easily be assigned to employees.
It should also allow you to easily import and export calendar data to existing business applications such as your CRM and accounting software.
Be More Productive
The key to being productive is to streamline your work and do everything in an efficient manner. Businesses today are increasingly investing in propecting tools to ensure that they can be more effective and efficient in delivering their products and services.
Prospecting tools should be an important consideration for any entrepreneur or business leader who wants to run a successful small business. They should be used to improve communication, data security, planning and scheduling, and collaboration.
OutReachly is the best sales prospecting software you can use for your business. We can help you engage and convert prospects into leads. Get started now!
What Makes the Best Sales Engagement Software?
#1
Generate SQLs through LinkedIn Bot, dialer, 730M built-in leads database and email finder
#2
Build a perfect sales outreach cadence to engage leads
#3
All-in-One Sales Suite
#4
Social Media Bot Crawler
#6
Real-time Automated Reminders
#8
Smart Prospect Engagement
#9
Unbelievable pricing - the lowest you will ever find
#10
Everything your business needs - 50 apps, 24/5 support and 99.95% uptime
Join the SaaS Revolution
All-in-One Suite of 50 apps

Unbelievable pricing - ₹999/user

24/5 Chat, Phone and Email Support