Lead Management Software Tips: Manage More Leads
Lead management is the process of identifying, nurturing, and converting leads into customers. It is a critical part of any sales and marketing strategy to understand and manage leads.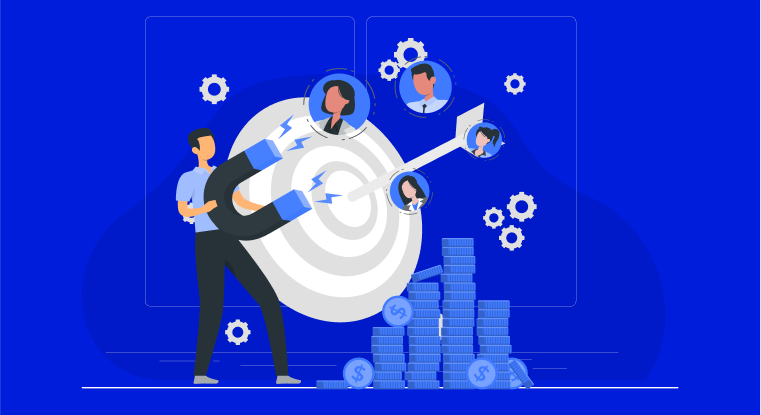 Ask any marketing team, and they will all tell you the same thing: generating leads is hard. Besides the fact that they are often skeptical about a new brand, they also tend to stray away from new products, given that the competitors may have already established a strong following in the previous years.
That being said, it is also hard to manage your acquired leads; that is why investing in lead management tool to monitor, interact, and sort them all would be a great idea early on.
How Does Lead Management Help?
If you still need further convincing, look no further than their wonderful features below. These points explain what a lead management does to help in managing leads. Read on:
1. Optimize Lead Capturing
The first thing that any SMB would want to know after creating a lead capture form is, "Did anyone fill it out?"
However, getting this information is usually a real hassle. This is especially true if you have a business that is not based in one place, which means tracking all the leads would be a real challenge for you.
Thankfully, lead management makes the whole process much easier. It allows you to know instantly whether a prospect filled up your form or not, meaning you can send messages and follow up leads much faster.
2. Generate Bigger Lists
Lead management can also help you create a bigger list of leads, especially if you have ever thought about spending money on paid ads.
This is because you will be able to gather more information about your target market, which means you can create more relevant ads targeting them in the future.
3. Establish Accurate Buyer Personas
Like the above point, lead management software can also help you better grasp your audience.
Instead of creating an ad campaign based on assumptions or industry standards, only rely on data that you can use to create buyer personas, which will help you better target your audience.
4. Engage Your Audience
Exchanging emails with a lead is one thing, but it does not compare to the immediate, personal experience that you get when talking with a live human being.
This is what the lead management aims to do. It can send messages to your leads, but it can also make real-time calls to your prospects and customers. It can be as simple as asking a couple of questions about their experiences with your product or services.
5. Analyze Your Leads
As mentioned above, lead management can manage your leads; however, this is not all it can do. You can also use it to analyze them and see who are the most promising ones, who are the ones that need your help, and who are the ones who are not worth your time at all.
The analysis will only get more accurate as you collect more and more data, which means you can save more and more resources by only going after the ones that you really want.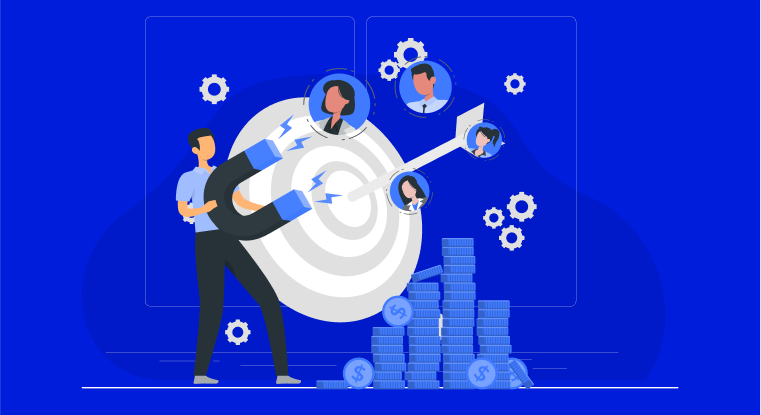 6. Keep Track of Everything
Keeping track of leads is never easy. They often get lost in the sea of messages, which means you will have to do more work to find them again.
This is why investing in a sales tracking software is a great idea. It will help you keep track of all the leads that you have acquired, making it easy to expand your reach.
7. Know the Progress of a Lead
Lead management software not only gives you the chance to know your leads it can also tell you the progress that your lead has been making. This is especially useful if you are working with a long-term client.
You can tell if a lead is still interested in your product and service and if they are moving towards the sale in time.
8. Take Action With Your Leads
Lead management software can also help you take action with your leads. This means that it will allow you to find the kind of lead you would like to target and the kind of lead worth your time to contact.
It will also allow you to take action quickly, given that it is able to deliver "real-time" data about your leads.
Ready to Generate Sales Qualified Leads (SQL) at Scale using OutReachly? Sign Up 14-Day Trial
9. Save Time
Finally, and most importantly, lead management software can help you save time. This is because the lead management software helps you organize your leads.
You will not have to worry about organizing them all by yourself, especially if you have a lot of leads coming in. You can also save time by using the automation software to send emails or make calls instead of doing it yourself.
10. Use an Effective Lead Scoring Mechanism
You may already have your own scoring mechanism to classify leads, but you can make it better with the help of lead management software. Using the software, you can find the leads that are most likely to convert into a sale simply by looking at their behavior, the kind of leads they are, and the kind of content they have been consuming. Learn how to maximize the potential of lead management software.
11. Enable You to Experience Seamless Routing
Buying a lead management software would also make your life much easier. This is because it will allow you to have seamless routing, which means you can reach out to your leads more conveniently.
This is especially helpful if you have a lot of leads on your list and you are still new in the business. You will not have to worry about forgetting your way around the list.
12. Be More Competitive
When you have your leads on your list and they are organized, you can start targeting them. However, this is not as easy as it seems. You will need to spend a lot of time analyzing your leads and trying to reach them in a way that will appeal to them.
That is why lead management software is a great tool. It will allow you to spend more of your time finding the right language and tone to make your leads respond.
13. Automate All Your Workflows
In addition to helping you save time, lead management software will allow you to automate all your workflows.
This is great news because the automation software will allow you to reach out to your prospects, and your prospects will be able to reach you whenever they have questions or concerns. All of these will be done with just a click of the mouse. There are a few sales automation software benefits that you must check out on our blogs, now!
14. Enable You to Nurture Leads with Targeted Content
One of the most frustrating things that you can experience is having a lead choose not to work with your company, even though they were initially interested in the product or service you had to offer.
However, you can use lead management software to nurture your leads and make sure that it does not happen to your company.
15. Allow You to Take Action on the Lead at Hand
Lead management software can also help you take action with your leads. This means that it will allow you to find the kind of lead you would like to target and the kind of lead worth calling.
That is why it is great for any SEO business looking for potential clients.
16. Give Out the Appropriate Message
It is hard to create and send out an email that will appeal to all kinds of leads, especially if they have a wide range of interests.
Lead management software can assist you here by helping you deliver the message and giving you a way to target your message in a way that will appeal to your prospects.
17. Clean Your List to Maximize Your Efforts
You may already have a list containing many "old" leads, but that does not mean you should just be deleting them from your list.
You can still use lead management software to gather information about your leads and better understand them. Check OutReachly to know how to set up an effective lead management system.
18. Keep Your Leads Happy
In addition to helping you remain competitive, lead management software can also help you keep your leads happy. This means that you can ensure that they are satisfied with the product or service they have been using.
If they are still using your product or service, then it is safe to say that your message is not getting through to them, and you may need to adjust your strategy while using the software.
19. Minimize Your Risk
Given that lead management software helps you gather data on your leads, it is a great way to test your product or service before making a final decision.
The software is also great to use if you want to test your marketing strategy.
20. Improve the Quality of Your List
One thing about your lead list is that it is not static. Consider it as a living organism, one that constantly changes from time to time. This means that it is vulnerable to junk leads, which will only make it harder for you to manage.
However, lead management software can help you solve this problem by providing you with the right tools to clean your list and filter the leads that you have collected.
Conclusion
Lead management software can be a great investment for your business. It can give you the time that you need to grow your venture and reach out to more clients.
It can also help you be more productive, especially if you are using the tools that enable you to track the leads more effectively. Overall, you may invest in a lead management system as early as now and see the great help and improvement that they provide in the long run.
If you are looking for reliable follow up leads software for your leads, look no further than our platform here at OutReachly. Our innovative sales engagement platform will allow you to engage and convert prospects without much difficulty. Call us today for more information about our lead management system and its other amazing features.
What Makes the Best Sales Engagement Software?
#1
Generate SQLs through LinkedIn Bot, dialer, 730M built-in leads database and email finder
#2
Build a perfect sales outreach cadence to engage leads
#3
All-in-One Sales Suite
#4
Social Media Bot Crawler
#6
Real-time Automated Reminders
#8
Smart Prospect Engagement
#9
Unbelievable pricing - the lowest you will ever find
#10
Everything your business needs - 50 apps, 24/5 support and 99.95% uptime
Join the SaaS Revolution
All-in-One Suite of 50 apps

Unbelievable pricing - ₹999/user

24/5 Chat, Phone and Email Support