A Guide to a Successful Sales Follow Up
Making a follow-up contact after a sale is critical for a variety of reasons, including increasing your company's trustworthiness. The follow-up offers value to the service or product that the customer acquired from you and allows you to create a connection that might lead to future purchases from the same customer and referrals to new potential clients.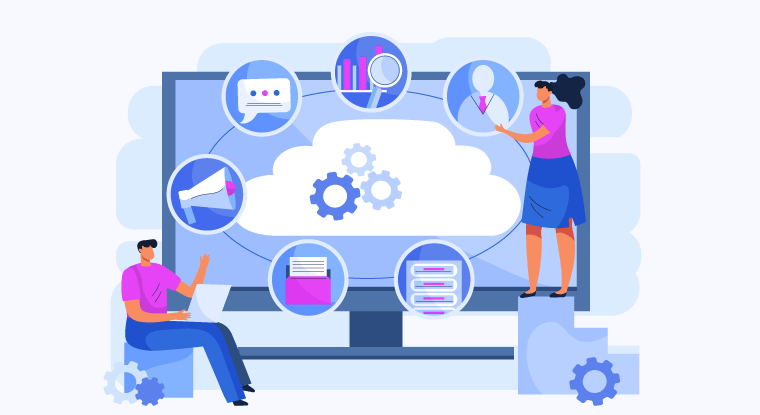 Importance of Sales Follow Up
A sales follow-up is important because of these two reasons:
Sell More
The ultimate purpose of sales follow up is to create more sales. Customers are significantly more inclined to buy from someone they trust who thanks them for their business and gives good service.
When your sales associates have established a trusted connection, they should utilize the conversation to clarify any referral incentives your company may give and reassure clients that everyone you serve receives the same regard and follow-up care. You can also set a regular routine for your salespeople to contact previous clients in order to maintain your company's name in front of them and build on the goodwill they initiated with the original sales follow up call.
Create Goodwill
Your sales associates are the face of your company, and they should take advantage of any chance to promote it. Your employees should thank consumers for their business during the follow up call following the transaction. Even before they ask for referrals, they should demonstrate to clients that the company values them. Your sales associates will make a good impression on clients, which will benefit both them and your firm.
The Two Types of Follow Up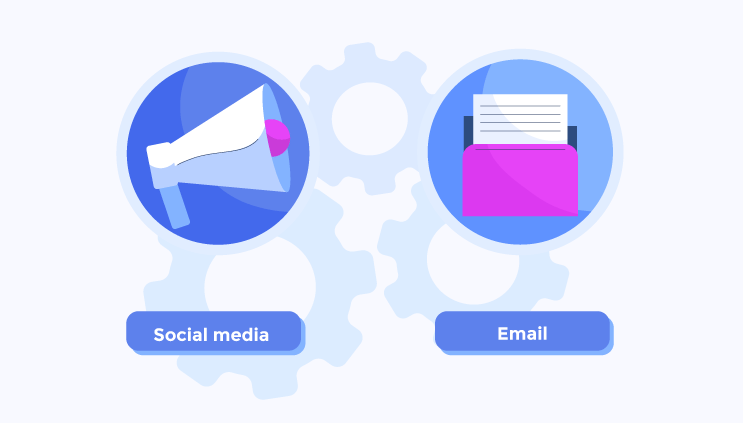 Here are the two types of follow-ups that are available:
Social Media
Nowadays, almost every professional has a LinkedIn page. LinkedIn is such an excellent tool for B2B sales professionals that it accounts for over 80% of all B2B sales leads produced through social media. On the other hand, Twitter is an excellent resource for learning about your prospects' hobbies. You may use the combined power of these platforms to get closer to your desired decision-makers.
You can connect with them on LinkedIn, read their profile, and participate in LinkedIn group conversations. Showcase your functional knowledge and win the customer over by thoroughly comprehending their issues.
Email
A sales follow up email is an email sent to a prospect following your initial contact with them, which might have been by cold phoning, cold emailing, social media messaging, or even meeting in person. A sales follow-up email's purpose in any instance is to generate a favorable reaction from a prospect. The team can use their existing email list and extract the qualified leads to follow-up.
Why You Should Personalize Your Follow Up?
Clients don't want another bland promotional email or message. They want to feel like you took the time to write to them personally. If you want your customers to notice your follow up emails, you need to be direct and specific. According to many studies, emails with customized subject lines are 26% more likely to be opened than those without. Other studies have found that including customization in general email content increases click-through rates by 14% and conversion rates by 10%.
Here are some other reasons why it is important to personalize your follow up:
Stand out in your audience's inbox with highly personalised and targeted content. Customers are more likely to read and click on your email, driving engagement and sales.

Improve your brand's or business's customer experience by distributing the correct material to the right people at the right time.

Develop trust, particularly if you are offering a high-priced product or service.
When Should You Follow Up?
Now that you know why following up with personalized emails is important, the next question that arises is, "when should I follow up?". The easiest way to frustrate and turn off a prospect is to send follow up messages too frequently. Thus, you must space your follow up .
There is no specific formula for properly spacing follow up. In most cases, every day is far too frequent, and once a month is insufficient. In most cases, once a week or so is sufficient.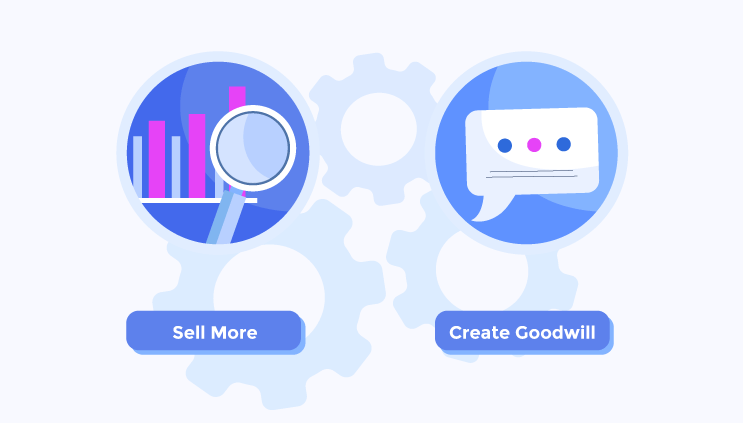 To make it easy to track when you should follow up leads, you can make and stick to a follow up schedule. The timetable may vary depending on your prospect's location, the sort of product or service you're marketing or the time of year you call.
How to Follow Up With Your Client?
Sales follow up begins with a follow up call, email, or message. A sales follow up call or message before and after the meeting has the potential to create a connection with the prospect using your prospect management database. You can learn more about their difficulties and situation by asking pertinent inquiries. If you are unable to seal the transaction, you will have a more extensive information base to service additional prospects throughout their buying cycle.
The next task is to make the sales touch points memorable. A touchpoint is any interaction in which prospective buyers interact with a business or sales representative to share information, answer inquiries, or complete a deal. The sales representative should grasp the significance of the sales touch point. A firm may have a brilliant team working in the background, but if your sales team fails to lure the prospect and seal the transaction on a high note, the financial results will not paint a favorable picture.
Lastly, you must ask for a referral. Customers that are happy and pleased with your product/services will always recommend it to their friends, colleagues, and any associate. When a referral comes from someone who has utilized your services/product, it adds credibility and confidence.
Summing It Up
Many sales associates are terrified of the sales process's follow up step. This is because they are afraid of upsetting the prospect, being perceived as a spammer, or even losing a possible transaction due to excessive follow up. You could even be hesitant to follow up in case you get a firm "no." However, here's something you must know: a firm "no" is good. This means you may remove that prospect from your list and move on to someone who is interested in what you have to offer.
Failure to follow up, on the other hand, is one of the easiest ways to lose up to 80% of your prospective outbound sales. That's a lot of money you're not making. It's your turn to generate more leads with Outreachly! Sign Up 14-Day Trial Thus, we can conclude that sales follow-ups are an essential component of doing business. You can easily follow up with your clients using a lead generation tool like Outreachly by 500apps. This tool uses bots to scrape information from Twitter, LinkedIn, and Google to produce a complete list of prospects. The platform offers a scheduler, email tracking, dialer, task management, and email finder on one single platform. With this app, you can personally reach out to your prospects and effectively engage with them, and synchronize responsibilities. Visit the 500apps website to learn more!
What Makes the Best Sales Engagement Software?
#1
Generate SQLs through LinkedIn Bot, dialer, 730M built-in leads database and email finder
#2
Build a perfect sales outreach cadence to engage leads
#3
All-in-One Sales Suite
#4
Social Media Bot Crawler
#6
Real-time Automated Reminders
#8
Smart Prospect Engagement
#9
Unbelievable pricing - the lowest you will ever find
#10
Everything your business needs - 50 apps, 24/5 support and 99.95% uptime
Join the SaaS Revolution
All-in-One Suite of 50 apps

Unbelievable pricing - ₹999/user

24/5 Chat, Phone and Email Support