Best Outreach Tools for Lead Conversion in 2023
Some savvy marketers consistently hit their targets and take their businesses to new heights. How do they do it? By utilizing the most effective outreach tools to tap into a never-ending stream of top-notch leads. Are the parched pipelines of leads causing you undue stress and worry? If yes, then you're not alone.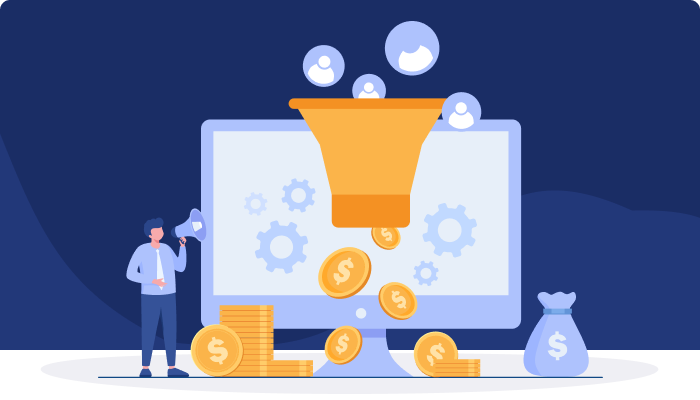 A recent Hubspot report revealed that most medium to large businesses struggle to generate even 5,000 leads per month. Say goodbye to the grueling hours spent reaching out and searching for leads. We've gathered exceptional lead-generation tools to upgrade your virtual marketing setup. Embrace these lead generation software, and watch your worries melt away.
How Outreach Functions for Lead Generation?
Lead generation software is the ultimate sidekick for any marketing and sales team. It frees up valuable time and streamlines lead collection and distribution.
With this innovative app, you'll be able to effortlessly
Raise brand recognition
Entice more eligible leads
Close more sales deals
Lead generation focuses on the initial stages of the sales process, which are as follows:
First, your potential customer will initially stumble upon your business through one of your marketing channels, such as your website, blog, or social media page. They are then encouraged to take action through your call-to-action (CTA), whether a button, image, or message. This CTA directs them to a landing page to gather valuable information in exchange for an enticing offer. This offer could be a digital asset like an ebook, course, or template. On the landing page, the visitor fills out a form to receive the offer. It will then provide you with valuable information in return.
From here, you'll be able to tailor your marketing efforts for maximum impact.
You'll see an influx of top-notch leads by utilizing targeted marketing strategies. It will lead to a boost in profits and success.
Lead generation systems will help you identify potential customers. It will also provide you with the necessary tools to pinpoint the ones that matter most. The cream of the crop is those who:
Show a genuine interest in what your company has to offer
Possess the financial means to invest in your product or service
Have a problem that only your company can solve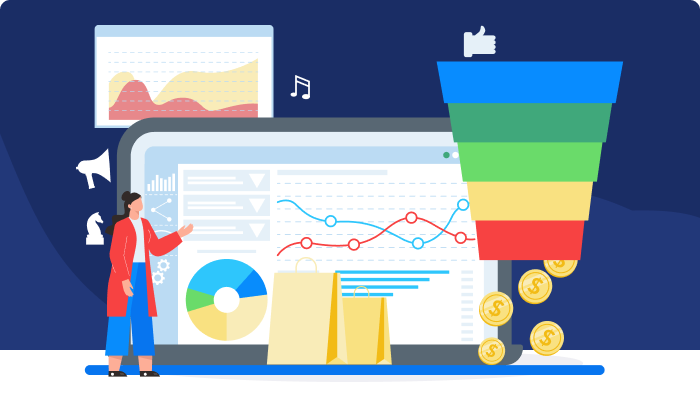 Best Outreach Tools for Lead Conversion
Below are the outreach tools for lead conversion-
OutReachly by 500apps
Unleash the power of sales with OutReachly by 500apps! This cutting-edge engagement software was crafted to turbocharge your lead generation efforts. With its vast array of task options, such as calls, emails, video mails, Twitter, LinkedIn Inmail, WhatsApp, and many more, you'll never run out of ways to connect with prospects.
OutReachly empowers you with unlimited access and automated workflows. It allows you to stay on top of things with real-time notifications. And the best part? Aligning tasks and personalizing your outreach has never been easier!
This all-in-one sales engagement platform uses smart bots to gather bulk leads from Google or LinkedIn.
OutReachly is your one-stop-shop for everything sales-related, including
Email tracking
AI writing assistance
Email finding
Seamless task management
OutReachly accelerates prospect generation, revenue growth, and acquisition in the conversion process. Plus, with its seamless integration with everyday apps, you'll see an uptick in sales engagement in no time!"
Features
Call List Management
Call Monitoring
CRM Integration
Email/Call Sequencing
Email Automation
Performance Analytics (Sales)
Prospect Management
Team Management
Workflow Management
Get started with the leading Lead Generation today! Sign Up 14 Day Trial
HubSpot
HubSpot has a range of lead-generation tools that make it easy to gather, store, and manage leads. This tool is available for free and can be upgraded later. The lead generation tools include:
Forms
Pop-up Forms
Live Chat
Chatbot
These tools can be easily integrated with HubSpot's free CRM or any other CRM, email tool, or customer data platform.
You can develop an inbound marketing process from start to finish. You can attract visitors by creating compelling content, capturing leads through various available tools, and then engaging them with sales follow-up emails.
Features
Managing pipelines
Sales Automation
Marketing through email
Email format templates
Monitoring visitor activity
Robust analytics dashboard
Customizable report templates and reports
Seamless integration with third-party tools
Unbounce
This top-ranked lead generation automation tool makes creating web pages and landing pages effortless. The user-friendly drag-and-drop interface enhances the overall experience.
The lead generation just got a lot easier with this highly-ranked automation tool. This lead management tool has a user-friendly drag-and-drop interface. It creates web pages and landing pages smoothly.
Expand your contact lists easily and perform A/B testing to develop highly converting landing pages. Maximize the number of visitors and elevate the number of qualified leads.
This comprehensive solution includes all the essential tools you need to enhance your marketing results.
Features
Impactful landing pages are made easy with a drag-and-drop interface.
Maximize traction with AI-powered copywriting.
Engage visitors with pop-ups and sticky bars.
Efficient sales pipeline with complete visitor info for better nurturing Sales tracking
Overloop
Lead generation is made easy with this top-notch sales automation software. It is Ideal for businesses seeking to prospect. It boasts exceptional lead managing abilities and automates marketing tasks.
This lead management tool helps businesses to:
Streamlining your marketing with customizable campaigns
Improved customer relationship management
Centralized lead lifecycle management
Features
Robust list building and management.
Import contacts from multiple databases, including LinkedIn.
Effortless creation of cold emails and management of outbound activities with pre-made templates.
Complete sales pipeline visibility with a drag-and-drop interface.
Easily track campaign performance with one-click reporting and insights.
Prospect Management
Woorise
Elevate your marketing with Woorise, the all-in-one lead generation and marketing powerhouse.
Unleash your creativity and craft a variety of interactive campaigns like:
Landing pages
Forms
Surveys
Quizzes
Viral giveaways & contests
You can also accept payments from one seamless platform to help you reach your marketing goals.
Features
100+ dynamic templates
40+ field options and thousands of social actions
Conditional logic capability
Cutting-edge landing page and form builder
Instant email notifications
Multilingual support and built-in analytics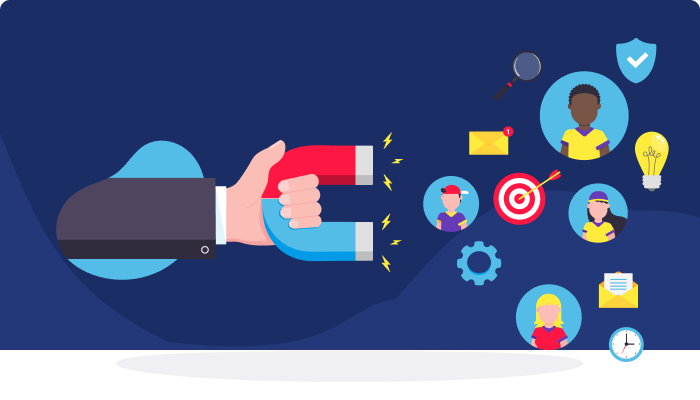 Roles of Outreach Tools for Business Growth
Enhanced Customer Insights
Lead generation tools make it simple to gather important information from your prospects. It gives you a clear image of why people are interested in your offer or why they're not.
You can easily identify your product's strengths and weaknesses with this information. It helps you get a sense of your customer's needs. You can then tailor your sales pipeline for improved lead nurturing.
Gets You Qualified Leads
Lead generation tools assess prospect information through lead scoring. It enables you to pinpoint the individuals most likely to buy your product.
These tools keep track of personal information and interactions with your business. It helps you to prioritize which leads to concentrate on and which to temporarily set aside.
Enhanced Marketing Strategies
Lead generation software features robust analytics reporting. It displays the outcomes of all your marketing efforts. With this insight, you can construct new campaigns. You can refine existing ones to resonate with your most valuable leads better.
Final Thoughts
It's time to ditch the ineffective cold emailing and subpar lead generation methods. Navigating the complex world of lead generation can be challenging. The right arsenal of tools will streamline your lead gen efforts.
Use this curated list of marketing automation tools as your roadmap. Handpick your weapons, and watch your sales pipeline overflow with qualified leads.
What Makes the Best Sales Engagement Software?
#1
Generate SQLs through LinkedIn Bot, dialer, 730M built-in leads database and email finder
#2
Build a perfect sales outreach cadence to engage leads
#3
All-in-One Sales Suite
#4
Social Media Bot Crawler
#6
Real-time Automated Reminders
#8
Smart Prospect Engagement
#9
Unbelievable pricing - the lowest you will ever find
#10
Everything your business needs - 50 apps, 24/5 support and 99.95% uptime
Join the SaaS Revolution
All-in-One Suite of 50 apps

Unbelievable pricing - ₹999/user

24/5 Chat, Phone and Email Support