What is SDR Software and How Does It Work?
Over the last several decades, the sales sector has undergone a digital makeover as technology advances in areas such as finance, HR, marketing, and finally, the sales floor. Sales directors and managers today have access to a plethora of sophisticated reports, projections, and AI data analysis to help them make decisions. One such digital tool is sales development rep (SDR) software.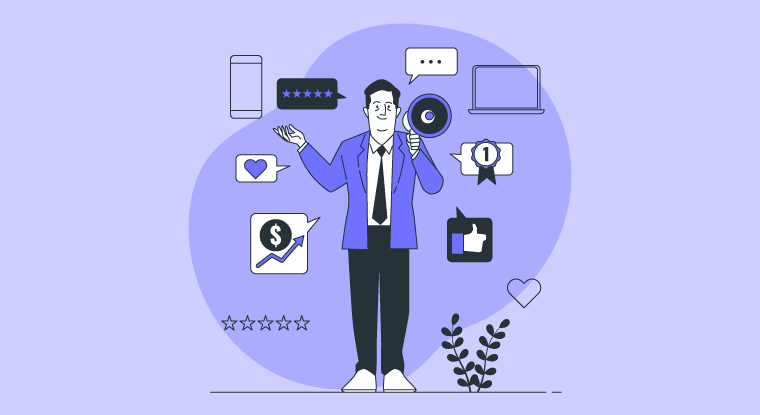 What is SDR Software?
SDR software refers to digital solutions that assist you at every stage of the sales process. A strong SDR software should assist your sales staff in performing a better job, fulfilling their targets, growing their sales, and spending less time away from your prospects.
Your sales representative will obtain help in different areas depending on the type of SDR software used. Here are a few common types:
Cold Calling And Emailing Software
Cold calling and cold emailing applications allow you to contact and lead management in bulk. Your sales agents may utilize cold calling software to call one prospect after another while having their user information on-screen to incorporate into the conversation. They may also assist your sales representatives with the script and the sales process.
Cold emailing software helps you to categorize your target, speed up your design process using templates, and reach out to several people at once by sending emails in bulk.
CRM Software
Customer relationship management (CRM) software is designed to handle and manage all of your leads and customers' information. Your staff may use it to register their encounters and update their information.
Proposal Making Software
Proposal software allows you to create product tours, contracts, and interactive papers with minimum design knowledge. You may start with one of the available templates and gradually add content, features, and interactions until you have a stunning proposal that your leads will be unable to resist signing.
Prospecting and Lead Generation Software
These tools assist you in converting your client personas into actual leads, complete with contact information that you can include in your cold calling or cold emailing process. They are critical to your email list development and prospecting activities because they keep your salespeople occupied with legitimate leads.
How Does SDR Software Work?
Sales force automation technology (SFA) is the primary principle behind SDR software. SFA technology simplifies the life of both the sales agent and the director by sales automation. As mentioned before, tracking prospects and leads, sales team activity, customer movement, and interaction, and individual sales rep evaluation are all frequent elements. These administrative procedures occupy sales representatives for hours on end, sapping time that could be spent on the sales-driving activity.
Why is SDR Software Important?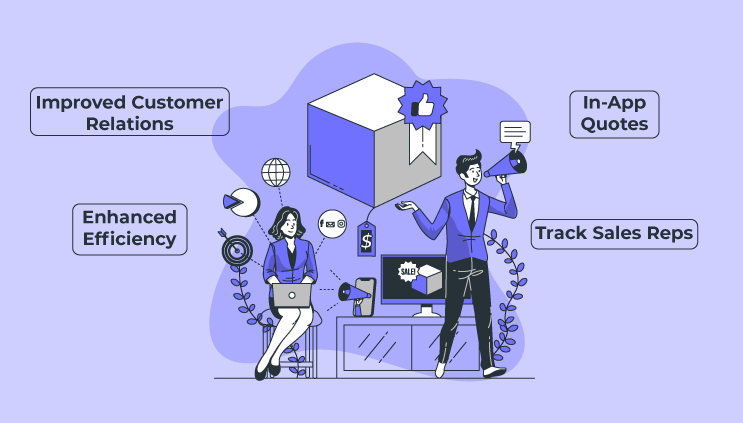 SDR software is important for the following reasons:
Improve Customer Relations
Your sales rep team must have a complete account history. With SDR software, there is no more wasting time waiting for the office to provide client account information. Thus, sales representatives may spend their time cultivating client connections as well as pursuing possible new prospects. Reps with internet access can place new orders during client meetings, and they can propose reorders based on a customer's order history. Furthermore, being able to precisely track their own contacts with clients will help them to assess their own efforts and improve their procedures over time.
Enhance Efficiency
SDR software syncs with your accounting and inventory software, which is a vital function. With constant synchronization between your accounting, inventory, and SDR software, your sales staff will have access to product listings, inventory levels, customer pricing, customer lists, and comprehensive customer transaction history. Your sales representatives will be able to utilize this data to put orders straight into the system from anywhere, at any time. This, in turn, increases employee efficiency.
You reduce the possibility of orders being lost by eliminating the requirement to submit the order to the office and rekey it. There is also less likelihood of error because you will never have to enter an order twice.
Track the Progress Of Sales Reps
You want to know if your sales representatives are executing their jobs correctly. Through SDR software, you may track their progress. You also have a personalized messaging center where you can keep sales personnel up to speed on product updates or pricing adjustments.
Make In-app Quotes
It's a nice thing when buyers express interest by seeking estimates during your visit, but in a world without amazing technology, finalizing the order and sending the quotation takes 3-4 days. This is because the sales agent must return to the office, check the inventory, fill out the paperwork, wait for the manager to authorize the order, and then write the email and send the estimate to the customer.
When you utilize SDR software, you can generate a form in just a few clicks, convert it to PDF, and email it to the customer while the two of you are still conversing.
How Can You Use SDR Software?
Here are the two ways you can use SDR software:
Managing Communication And Relationships
Communication and relationship management are the most critical aspects of the sales process. You must ensure that you can successfully connect with current, past, and future consumers in a way that not only builds on earlier conversations but also creates opportunities for new engagements. Nothing is more infuriating for a consumer than feeling as if they are beginning over with a firm every time they talk with a new representative, and smart SDR software may help you considerably limit how frequently that happens for your customers.
Keeping Inventory Records
Knowing how much inventory is on hand is a vital factor that salespeople must understand in order to conduct their jobs properly. Great SDR software will support CRM integration, giving your team a strong picture of what is currently on hand while moving through the sales processes. This not only helps businesses to engage with their consumers more effectively but also allows them to establish schedule expectations throughout the process and limit the number of disgruntled customers they must deal with due to out-of-stock items.
Summing It Up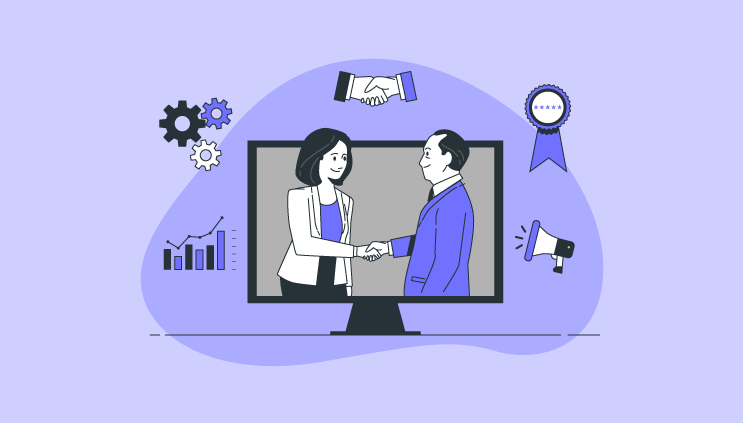 Businesses are constantly seeking methods to improve efficiency and simplify operations. Sales representatives concentrate on improving client connections and increasing sales. Making sure your sales agents have the tools they need to succeed is critical to the development of your company. An SDR software solution is a simple and cost-effective approach to building a winning sales force.
One such SDR software you can use is Outreachly by 500apps. Using this tool, you can determine where your prospects are and then utilize your resources to contact them via cold email, cold phone calls, or social media, thus helping you complete a sale. You can also create a list of qualified prospects and estimate their likelihood of purchasing from you to become a potential lead. Another great feature of the tool is that you can use call recording and dialing capabilities to help sales professionals keep track of deals and conversations.
All in all, Outreachly can help increase sales engagement and lead qualification leading to a large number of incoming and outbound prospects.
What Makes the Best Sales Engagement Software?
#1
Generate SQLs through LinkedIn Bot, dialer, 730M built-in leads database and email finder
#2
Build a perfect sales outreach cadence to engage leads
#3
All-in-One Sales Suite
#4
Social Media Bot Crawler
#6
Real-time Automated Reminders
#8
Smart Prospect Engagement
#9
Unbelievable pricing - the lowest you will ever find
#10
Everything your business needs - 50 apps, 24/5 support and 99.95% uptime
Join the SaaS Revolution
All-in-One Suite of 50 apps

Unbelievable pricing - ₹999/user

24/5 Chat, Phone and Email Support