Top 9 Sales Tracker Tools to Improve Sales in 2023
Sales tracker tools are no longer a premium option. It has become an integral part of your business that helps support your sales team. If your organization isn't using sales tracker tools, then unfortunately, you are bound to lose potential leads. Imagine being the manager of the best cosmetic products touted as the next big thing in the market. You have a massive team of 150 talented individuals but need access to trackers or statistics defining the performance of your employees. How would you move ahead with the brand? Sounds impossible. Well, statistics regarding employee performance are not just numbers or a way to track employees. The sales tracker statistics provide insightful information regarding the past performance of your team.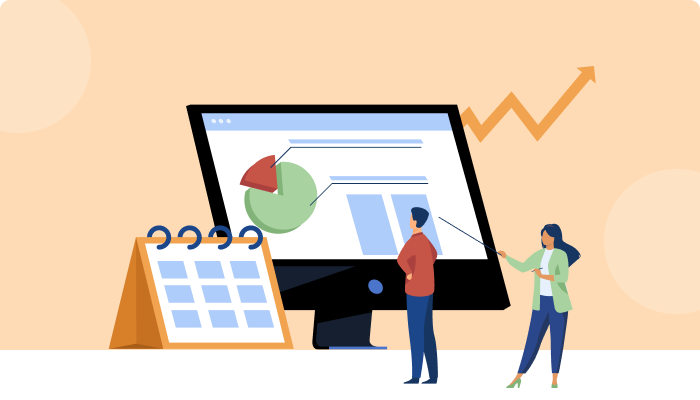 It is essential to have a watch on every sale. It helps motivate your sales teams and drastically increase conversion rates. Various Lead management tools and sales tracker platforms like outreach help convert leads or significantly increase sales by eliminating irrelevant activities that, in turn, boost productivity. Fortunately, there are excellent sales tracker softwares available in the market that can help you get started almost immediately and show significant improvement within the next quarter.
How Sales Trackers are Related to Sales Generation
A sales tracker tool can help organizations track and manage their sales activities, performance, and results.
Brands can get a real-time view of sales team performance, pipeline campaigns, and prospect progress. Sales automation can eliminate tedious manual tasks such as data entry, reporting, and sales follow-ups.
Sales tracker, on the other hand, can help you save loads of time, allowing you to focus on core sales activities.
It can enable teams to collaborate and work together more effectively by sharing information, assigning tasks, and tracking progress.
This empowers every member of the sales team to stay on the same page and work towards achieving sales goals.
A comprehensive sales tracker tool like Outreachly allows organizations to track individual and team performance, set goals, and measure progress after a set interval. This helps hold people accountable for their results and drives performance improvement. It can also help you with sales follow-ups and optimize your process to improve your results and achieve business goals.
Let's move towards our next section to understand the role of top sales trackers.
Top 9 Sales Tracker Tools to Improve Sales
Outreachly
It is one of the best sales tracker software in the market, with an intuitive interface that makes navigation easy and convenient. It is equipped with powerful analytics that can quickly determine the most efficient strategy while eliminating the one with minor traction. The comprehensive software can help your sales team to track their sales activities quickly, create sales funnels, web forms, manage contacts, sales follow-ups, etc.
Get started with the leading Sales Tracker Tool today! Sign Up 14 Day Trial
HubSpot
It can take care of all your sales process requirements and automate various cumbersome tasks within seconds. It is one of the best lead management tools in the market. The free version includes a powerful set of features. However, the premium version is where the game begins.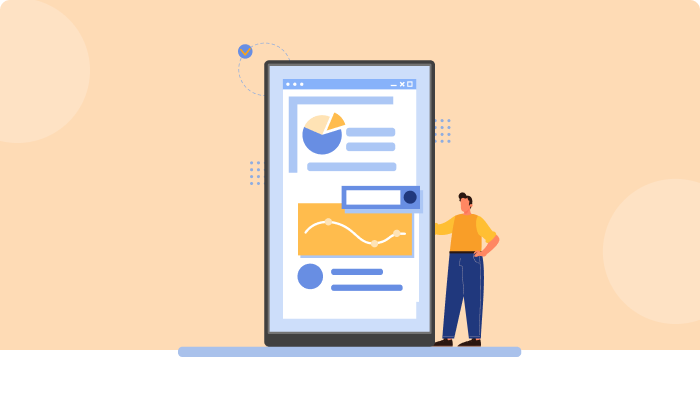 LinkedIn Sales Solution
Linkedin has created a massive fanbase in the recent decade. The platform rapidly evolves with emerging technologies that can help organizations and companies generate revenue through targeted marketing. It has unique filters and sales automation tools capable of generating high-quality leads.
ProProfs Chat
This lead management tool helps your sales representatives identify prospects' intent. It has a chat option that can interact with your audience at strategic moments. This can help increase engagement with your audience and operate conversations automatically.
Inside Sales
The sales management software is as excellent at functioning as it is to please the eyes. The intuitive platform has powerful sales automation features like email tracking, lead scoring, predictive forecast, sales communication, etc. It can facilitate your business to create buzz about the product or services and turn all heads around.
Acquire
It is a customer-centric platform with sales follow-ups as the critical feature. It has many digital tools that help your sales team deliver an enhanced sales experience. It has innovative chatbots powered with Ai technology that can interact with your target audience and attract conversions.
ToutApp
This tool allows users to set sales goals effectively. The sales automation software can create a playbook that is loaded with sales data and automated processes that reduce the workload of your sales team significantly. What's more, you get to know the accurate interests and preferences of your target audience, which can enable your sales team to pitch the product in a more personalized and fruitful manner.
YesWare
The platform helps generate innovative selling strategies and detailed and actionable insights. The platform allows you to learn more about your leads through sales follow-up tools which significantly increase the odds of positive response. The sales solution enables you to track the journey of candidates into the sales funnel on a real-time basis.
Calendly
The lead management tool allows users to schedule meetings with prospects. There are multiple scheduling tools available on the intelligent, but this tool is easy to use and has advanced functionalities. It has a more than 3 million active user base with a growing audience.
Guidelines to be followed for Sales Tracking App
Sales Tracking software is simple to use and doesn't require hours of rigorous training. You just need to outline the target and get started with the software. This will help your sales team save time and improve efficiency.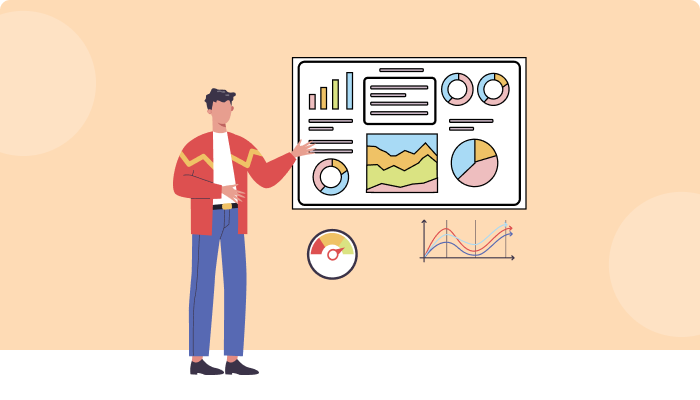 Following are the tips that can help you set the right foot with the application:
Organizations need to define their intent to track. It could be metrics such as lead conversion rates, sales revenue, follow-up campaign, digital impressions, etc.
Ask your sales representative to update the tracker with relevant information regularly. This helps attain maximum precision of the database that results in accurate statistics.
Sales automation tools can automate numerous repetitive tasks. Users can create campaigns, send emails with embedded CTA, generate reports, send follow-up requests, and update lead statuses as per the journey of leads into the sales funnel.
Summing It Up
Creativity is undoubtedly imperative to boost sales and generate revenue. Integrating sales automation platforms is the best way to encourage your workforce to think of creative ways to market your products and increase conversion rates. More than anything, to keep up with the tech-savvy marketplace it is essential to integrate tools that empower you to stay on top of your game. Lead management tools are designed to reduce the time spent on conversion and optimize the sales process.
Today, customers are more cautious about their expenses. Besides, in a saturated marketplace, you don't have time for a second attempt. One must get things right first, or your potential customer will shift towards a competitor brand. However, efficient automation software can boost your sales efforts significantly. Investing in software can do more than just tracking for your organization. Outreachly is one of the most favored sales tracker tools in the industry and is known for its powerful analytics and exceptional customer support. Find the best software that compliments the functioning of your sales team and contributes towards ROI growth.
What Makes the Best Sales Engagement Software?
#1
Generate SQLs through LinkedIn Bot, dialer, 730M built-in leads database and email finder
#2
Build a perfect sales outreach cadence to engage leads
#3
All-in-One Sales Suite
#4
Social Media Bot Crawler
#6
Real-time Automated Reminders
#8
Smart Prospect Engagement
#9
Unbelievable pricing - the lowest you will ever find
#10
Everything your business needs - 50 apps, 24/5 support and 99.95% uptime
Join the SaaS Revolution
All-in-One Suite of 50 apps

Unbelievable pricing - ₹999/user

24/5 Chat, Phone and Email Support