10 Skills Needed Inside Sales Representatives for Success
Inside sales representatives are salespeople who work remotely or in an office setting to assist customers in locating what they need. Inside sales representatives, as opposed to outside sales representatives, spend the majority of their work-time on the phone or writing emails, mostly at their desk setup. It is their responsibility to not only assist customers but also implement good sales strategies and close deals by supporting various teams aligned with inside sales representatives.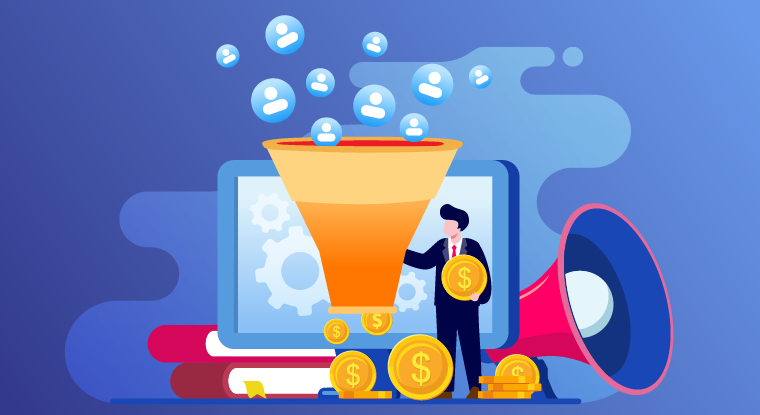 Inside Sales Representatives: Key Focus Areas
To be successful as inside sales representatives, you'll need a wide range of skills. The more skills you can master and demonstrate at work, the better employee you will be and the more sales you will make as ideal sdr sales teams. Inside sales representative skills can be demonstrated in the following ways:
1. Fine Product Knowledge
As inside sales representatives, product knowledge is likely to be the most important skill. In other words, you must be intimately familiar with the products you are selling. Customers will undoubtedly ask you a variety of questions, and because you can't predict what they'll ask, it's critical to gather as much information as possible about every aspect of the product—from its benefits to its flaws. This will assist you in delivering a strong pitch to clients and customers alike may be using lead management software for success is one best way to start with, which will hopefully result in a sale. Understanding the product and its applications will also assist you in earning the trust of your clients and customers is really important with inside sales representatives.
2. Effective Communication
When working as inside sales representatives, it is critical to have strong verbal and written communication skills. This is primarily due to the fact that you will be interacting with customers over the phone and pitching your product to them. Your ability to communicate effectively will have a significant impact on whether or not you made a sale. You will almost certainly be required to write memos or referrals. Making connections with clients and coworkers is critical in the role of inside sales representatives. Remember that the impression you leave on your customers will influence how they perceive your company and its brand.
3. Patient Listening
Active listening skills are essential for inside sales representatives, especially on the inbound sales teams. They aren't like outbound call centers where representatives indulge in outbound calls but they receive inbound queries . This is especially important over the phone because the client cannot see your body language or eye contact to discern what an inside sales representative usually communicates. Active listening, which entails understanding your clients' needs and demonstrating that you genuinely care about them, will also assist you in developing a rapport.As an ideal sales representatives this could take your score from 0-100 in no time.
4. Building Eminence
Making connections with clients is an important skill to have in this field. The better your relationship with them, the more likely they are to buy from you. Understanding your target market and where they are coming from will benefit not only your sales but also your future in this industry. As inside sales representatives, you must effectively interact with people of all ages and personalities. To establish a rapport with your client, you must first understand them. There are phenomenal tools and applications that would ideally do the job for you like auto dialer software etc but would only facilitate those with fine skills.
5. Good Time-management
All inside sales representatives benefit greatly from time management skills. The better you manage your time, the more time you'll have to speak with other clients and, hopefully, close more sales. Not only will your sales increase, but so will your productivity.
6. OB & Organizational Skill
If you manage a large number of accounts, you must be well-organized. The more organised you are, the less likely it is that you will forget about a client or customer. Being organised in this role will also help to relieve any stress you may be experiencing.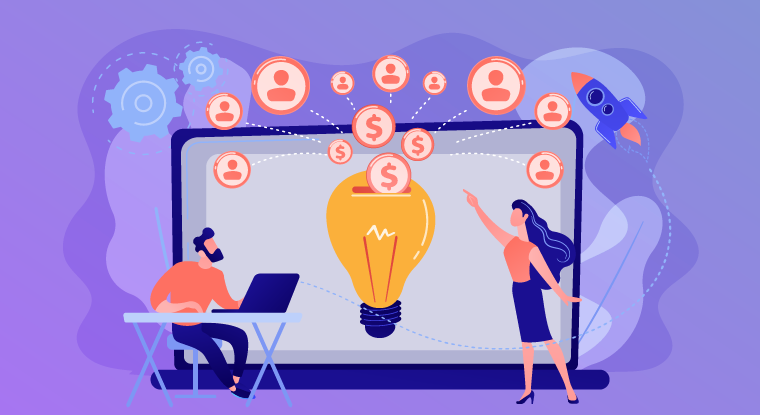 7. Social Media Management
Though this may not be the case for all inside sales positions, it is critical to understand social media in the event that it is. When prospecting, having a working knowledge of various social media platforms can be extremely beneficial. With so many platforms available today, it's critical to understand the best tricks and tactics for maximising your use of them.
8. Result Full Problem-solving
As inside sales representatives, you must be able to think critically and solve problems. You must be able to adapt to various situations or problems as they arise without affecting the quality of your work. Maintain an open mind to new solutions and implement them as needed.
9. Knowledge of Customer Relationship Management Tools
As inside sales representatives, you'll need to be familiar with the customer relationship management (CRM) system you'll be using. Knowing how to use it correctly will greatly improve your workplace efficiency. You can use CRM features such as task reminders and bulk email sending to make your day-to-day life easier.
10. Tech Savvy
As inside sales representatives, you will need to be familiar with various types of technology. In the ever-changing digital landscape, you must stay current with the software and technology your company employs. Using some effective tools and maintaining an adept knowledge of them, such as outreachly, can help to facilitate sales engagement activities effectively.
To bee successful as inside sales representatives Sign Up 14-Day Trial
Sales Representatives' Data Skills
Well! still , if you do not believe you are qualified for an inside sales position, you can always work to improve your inside sales representative skills. Here are some methods to take into account:
1. Put in Practice Active Listening
When you're talking with family and friends, make sure you're listening to what they're saying and not interrupting this goes even more imperative when in a customer service call center. Maintain positive body language and eye contact to demonstrate that you are actively engaged and genuinely interested in what they have to say.
2. Have Empathy and Be a Good Communicator
If you can master the art of good communication in the outside world, you will be able to apply this skill in the workplace. Work on establishing trust and respect with others. This will help you not only communicate more effectively, but also work more effectively as part of a team.
3. Try Games or Logic Puzzles to Improve Your Brain Activity
If you want to improve your problem-solving abilities, try out different brain games or puzzles. This will help you see things in a new light and find new ways to solve problems.
4. Learn and Take a Class
Taking a social media or technology course could be extremely beneficial in your role as inside sales representatives. The more you understand different mediums, the better you will be able to move with the industry's future.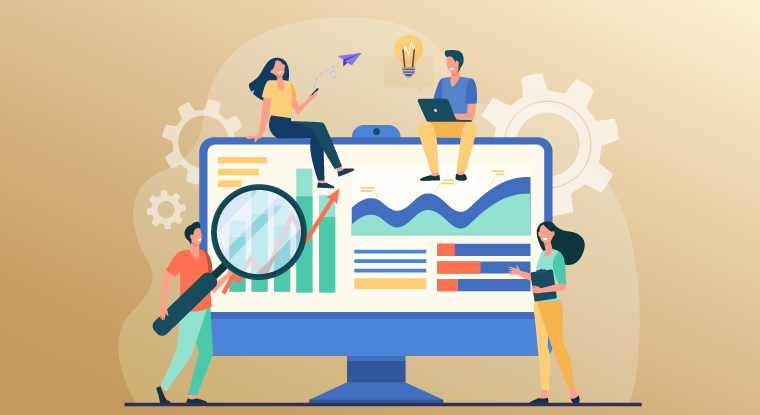 Summary
Once you've mastered the various inside sales representative skills, you can apply them in the workplace. Perhaps the best way to put them into practice is by following the best practices. These include; learning about your product. You'll need a lot of product knowledge to be a good sales representative, so spend some time researching what you're selling. Understand the product thoroughly and be prepared to answer a wide range of client questions. Second is spending time practising your sales pitch. Spend time practising what you intend to say to clients. Not only will this help to calm your nerves, but it will also allow you to speak more confidently and effectively when the time comes. After you've prospected a few clients, get to know them and develop a rapport with them. The more you understand them on a human level and are aware of their interests and needs, the more trust you will build with them and the more likely you will make a sale for inside sales representatives.
Making a list at the beginning of your work. Make a list of what projects need to complete, who you need to follow up with and what deals you need to close. Once you know where your attention should be focused, the more organized you'll be and the better you'll be able to effectively manage your time.
Though there is no one frame that fits all but the discussed best practices could sure help score well in your endeavors as inside sales representatives.
What Makes the Best Sales Engagement Software?
#1
Generate SQLs through LinkedIn Bot, dialer, 730M built-in leads database and email finder
#2
Build a perfect sales outreach cadence to engage leads
#3
All-in-One Sales Suite
#4
Social Media Bot Crawler
#6
Real-time Automated Reminders
#8
Smart Prospect Engagement
#9
Unbelievable pricing - the lowest you will ever find
#10
Everything your business needs - 50 apps, 24/5 support and 99.95% uptime
Join the SaaS Revolution
All-in-One Suite of 50 apps

Unbelievable pricing - ₹999/user

24/5 Chat, Phone and Email Support