What is Sales Engagement Software?
Sales reps can use sales engagement software to interact with potential clients through calls and emails in order to build and close deals.
Sales Engagement Software are tools that assist sellers in interacting with prospects and users. The contact between sales reps and the target audience they sell to is known as sales engagement. The number of contact points or the time spent on each interaction can both be used to measure it. It should be included in your sales technology stack and are an essential component of any successful sales force. They assist sellers by automating tasks, maintaining everyday activity organized, and making it simple to track outcomes. SEPs aid sales executives by allowing them to acquire insight into their teams through analytics and reporting. Leaders will now be able to identify a variety of strategies to improve the effectiveness and efficiency of their teams.
Why do You Need Sales Engagement Software?
You can use sales engagement software to engage with potential customers across multiple communication channels. It will allow you to make phone calls, send emails, plan tasks, and organize meetings from within the platform, allowing you to increase sales.
While having a productive conversation is the way of the future in sales, isolated sales engagement solutions make the process cumbersome. Because your client data is stored in a CRM and your conversation takes place in Sales Engagement Software, this is the case. It's pointless to switch between the two platforms.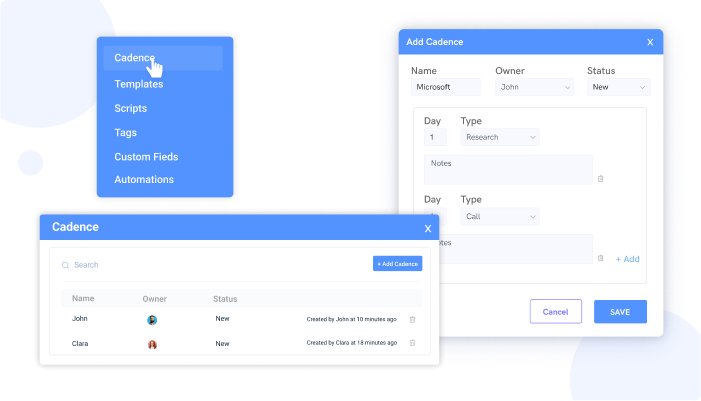 How does Sales Engagement Software Help Businesses?
Any software that streamlines the engagement process between sales reps and their prospects and/or customers is referred to as sales engagement software. Using the sales engagement platform you can do the following:
Automated Communication
You should be able to create custom communication sequences with a sales engagement tool. For example, you might send an email to new leads and then follow up with leads three days later.
Organize Your Conversation
By synchronizing all communication data, sales engagement software allows salespeople to be more efficient. Sales reps will save time by not having to switch between several apps or locate for specific email conversations.
Help You Sell Smarter
Most sales engagement platforms incorporate some level of sales intelligence to help you sell smarter. That means your preferred platform should keep track of when you have made phone calls, sent emails, followed up on leads on social media, and so on. You may enhance your sales strategy and close more transactions with this information. You can also guage sales with a proper sales tracking strategy.
Ready to Generate Sales Qualified Leads (SQL) at scale using OutReachly? Sign Up 14-day Trial
10 Benefits of Sales Engagement Software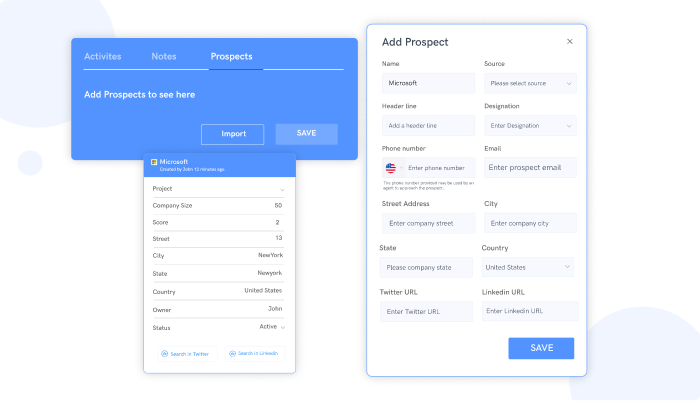 1. Customer Data in One Place
There's no need to jump between multiple tools to gain the context you need to engage with customers. Your client data is centralized, resulting in increased sales productivity.
2. Communicate with Significant Context
Leverage sales intelligence to drive conversations and schedule meetings from within the system, enabling you to gain a better insight into your prospects.
3. Action-Based Follow-Ups
Create a sales cadence focused on a prospect's response to your message to help sales reps funnel them into the sales pipeline and customize their follow-ups.
4. Better Visibility into Pipeline and Activities
With a visual deals pipeline, you can forecast your earnings, link your sales activities with deals, and figure out which technique works best for you.
5. Sales Sequences
Using continuous, targeted communication, automate the follow-up process and stay connected with your consumers. You can customize campaigns based on prospects' interests and re-engage prospects who have been unresponsive.
6. Increased Productivity
Sales professionals spend less than 36% of their time selling on average. The majority of their day is spent on non-deal-closing activities such as organizing meetings, sending emails, and upgrading software. These jobs are essential, but they are monotonous and divert attention away from more critical, revenue-generating tasks.
7. Accelerate Success Rate
Increased productivity and availability of sufficient data will undoubtedly improve your sales team's success rates. Your communications will have more effect if you streamline them and automate them to send at specified times. Because of these stats, 90% of sales executives want to invest in sales engagement software to help their employees interact with more prospects and close more deals.
8. Personalized Messages and Emails
You can reach prospects at the right time owing to automated emails, email scheduling, and the flexibility to send one-to-one and one-to-many emails, while A/B testing helps representatives focus on the proper messaging. Use email templates to customize design custom email templates.
9. Custom Sales Cadences
You can create customized sales cadences for your sales reps to work in line with your sales goals and work promptly towards converting prospects into leads. A sales engagement software helps sales teams to take advantage of the highest sales tendencies in their business by tailoring best-practice cadences.
10. Dashboards
A intutitive dashboard allows you to simply link deal size to engagement to manage your pipeline, focus resources on high-risk prospects, and enhance forecasting.
Future of Sales Engagement Software
Sales success/ sales marketing process optimization is rapidly becoming a strategic priority. Client success and account management have similar requirements to sales development, such as the need to plan, execute, and optimize large-scale customer engagements.
Conclusion:
Most, if not all, of the constraints, that bog down sales pipeline tasks are alleviated with OutReachly sales engagement platform. Because of engagement analytics, teams can receive better coaching and onboarding, the material can be quickly developed, accessible, and measured, and the entire process can be optimized. Managing the sales process is an important element of running a business, and a good plan may help a firm not only achieve its objectives but also maintain a competitive advantage. This concept has two parts: a company may better serve its customers and provide an employee experience that attracts and maintains top talent by implementing a strong sales management process. All customer-facing organizations will be included in the engagement, which will go beyond sales and SDR.