How Does Sales Engagement Software Change Sales Environment?
Sales engagement software allows businesses to manage and measure their interactions with new and current customers across several channels, such as email, social media, and the phone.
The sales environment is rapidly evolving. We're seeing a surge in new sales tools, providers, and solutions. Different vendors continually try to sell us various sales products that promise to increase our productivity. Sorting through the vendor mayhem is now a hard task. Definitely, the last thing you want is to make an investment in a sales product that makes your sales process more complicated rather than easier.
Another difficulty is this: Sales reps are frequently pressed for time! Even though CRM (Customer Relationship Management) systems have greatly aided sales staff in reducing time and improving how firms handle their customers, these systems are not without flaws. Sales professionals are increasingly using a sales engagement tool for this reason. A sales engagement platform, or SEP, combines all of the capabilities you'll need into a robust sales engagement platform, allowing sales professionals to interact faster and work more efficiently.
But specifically, what advantages do sales engagement systems provide to your company?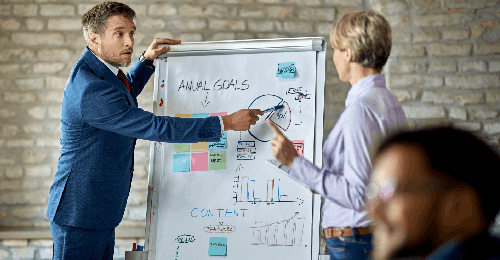 Content Management for Sales
Sales engagement platforms deliver engagement analytics to sales personnel. They can use the statistics to determine which material is most popular with the readers. This will provide your company with a huge competitive advantage. Reps can use advanced analytics to learn about the needs of prospects and customers in real-time. Your sales agent can now move swiftly to chase a lead or alter their sales plan with this information.
Ready to Generate Sales Qualified Leads (SQL) at scale using OutReachly? Sign Up 14-day Trial
The following information is provided:
Which material increases sales and does not: Sales reps can utilize this data to adjust content to close more deals. This results in more guided selling, with sales energy focused on deserving leads.
The proliferation of smartphones has given web browsing and other online interactions a fresh perspective. Mobile technology is no longer a luxury item. They're quickly becoming essential online business tools. These devices give salespeople a new method to interact with prospects while on the go using sales prospecting. Mobile devices increase client engagement, which may result in increased revenue. Sales agents can update their data on the CRM record system via mobile responsive sales interaction platforms. This allows you to concentrate on attracting new consumers.
Constant and Multimedia Communication
Communication is crucial in the corporate sector. You must maintain frequent contact with your prospects. You can communicate with your prospects using a variety of communication platforms. But nothing is more crucial than your sales messages. Send personalized communications to all your prospects by one-on-one discussions and emails using customized email templates.
That implies you must convey your sales message in the most reliable manner possible. Also, in a way that makes follow-up easier and more efficient.
A sales engagement solutions now allow you to contact potential clients via various channels, including email and SMS. Furthermore, they make conducting sales presentations and live pitches easier. Other communication technologies, such as online conferencing, are no longer required with the sales interaction platform. Live pitches guarantee faster outcomes and expedite the sales process.
Improved Pipeline Forecasting
To effectively manage a pipeline, a business must first determine the number of opportunities in the pipeline. The company also requires information on the value of each contract in the pipeline, the length of time each prospect stays in the pipeline, and, most significantly, the win rate.
Although Customer Relationship Management software has provided most of this information, a more advanced sales interaction tool is required. These cutting-edge "digital listening" tools now provide sales reps with skills they never had before. They assist them in improving their follow up leads time. They also assist them in engaging more with prospects through an insightful selling strateg.
Customer Lifecycle Support
For a salesperson, the customer lifecycle can be long and tedious. From pitching to prospects to following up, closing, and providing assistance and expansion, it's never easy.
This is when a SEP comes into play. A sales engagement platform becomes the appropriate platform for guiding sales and analyzing data. It collects and organizes customer engagement data for use in the sales cycle. Everything is based on the customer's specific requirements and interaction. Finally, it aids in the reduction of sales cycles.
Conclusion
The days of Microsoft Office applications being the in-thing for business are long gone. Businesses are now focused on increasing productivity. One method is to cut down on the time they spend working on various sales tools. They must also maintain constant contact with the prospects.
Although CRMs have attempted to address this issue, the best sales engagement platform solution that integrates these sales tools into a single, strong sales software is required. This platform can help with this. That is why companies are flocking to these platforms in droves! To engage and convert prospects into leads, use OutReachly. Get the most out of Outreachly right now!